COMPETITIVE EDGE
Students who prepare for medical school at UM can expect an academically challenging course of study, demanding extracurricular activities, and with support and resources needed to be competitive applicants for admission to professional schools in the health care field. Our advising program and demanding curriculum provide the competitive edge needed to gain acceptance into advanced studies in allopathic medicine, osteopathic medicine, dentistry, veterinary medicine, physician assistant studies, podiatry, optometry, naturopathy and chiropractic medicine.
Principles of Living Systems
Principles of Biological Diversity with lab
Inorganic Chemistry I & II with labs
Organic Chemistry I & II with labs
Advanced Biochemistry I & II
Physics I & II with labs
Calculus
Statistics
Introduction to Psychology
Introduction to Sociology
Human Anatomy & Physiology I & II
Introduction to Health Professions

Opportunities are plentiful for students interested in pursuing a career in health care. It can be challenging to navigate the potential options and find a career path that best fits. This course is designed to provide the student with a firm foundation for understanding the many career paths available and match the student's particular interests and abilities. We will help students achieve the objectives of the course through guest speakers, readings, class discussions and shadowing opportunities. Students will investigate options and interests and learn the requirements and educational paths of various careers. 

Interprofessional Collaborative Practice Skills

The primary goals of this seminar course are to bring students from various health care programs into one classroom to learn about interprofessional collaborative practice concepts and further develop skills needed to work as interdisciplinary teams in various health care settings. Students will be engaged through small and large group discussions and activities, relevant reading assignments and short-topic presentations to develop core competencies. 

Friday Morning Medical Conference

This course is a weekly presentation provided locally at Providence St. Patrick Hospital and streamed live to the Skaggs building 174. A variety of relevant health care topics are presented by local, regional and national speakers. Students attending will learn about a variety of concepts, medical approaches and health care related issues impacting practitioners. A facilitated in-class activity or discussion will complete the session each week.

Culinary Medicine

Eggs. Avocado. Shrimp. Pasta. Butter. What do they all have in common? At one point in the recent past or present, they have each been labeled as unhealthy by leading dietary groups, councils, national recommendations and guidelines. But what does the evidence really suggest regarding the consequences of our food choices, and how and why we make them? This course provides an evidence-based look into these and other healthy food related questions. Introduction to Culinary Medicine is an online course that will provide an overview of the many facets and intriguing insights of this newly evolving discipline.

PreMed 101: The Science of Health Professions Success

This course is designed to aid in student retention in the health professions preparation paradigm. By the end of the course students should be able to chose an appropriate major for their chosen post-graduation school, be aware of every member of modern health care teams and know their respective roles, and be aware of the steps necessary to prepare for entry into a health professions school such as medical school, dental school, PA, veterinary. This preparation includes interview review, acquiring letters of recommendation, entrance exam prep, personal statement writing and financing). They will also be exposed to end-of-life ethics, foreign medical service, volunteering and job shadowing, which are all necessary for a future in the health professions.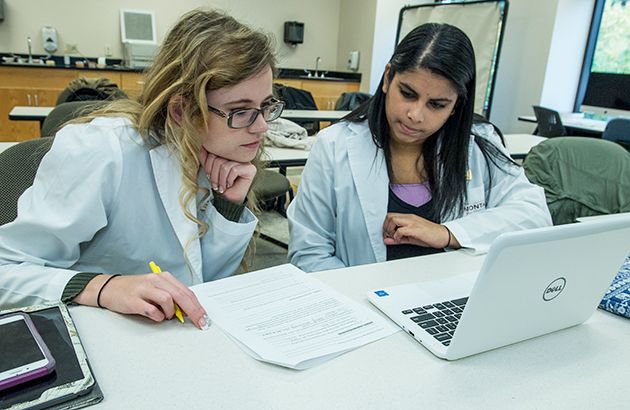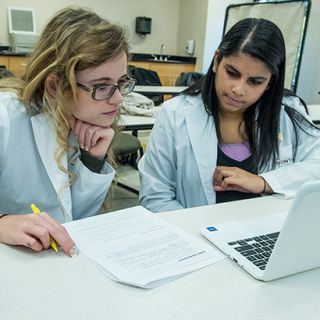 Health Careers Opportunity Program
a career for anyone.
We're training and developing a multicultural health care workforce that serves underserved and diverse communities through research, cultural education and community engagement.
Learn more about the Health Careers Opportunity Program