Transfer Course Evaluation Request
Please use this form if you are a current UM student who:
is requesting elective credits be re-evaluated for General Education credit or for direct UM course equivalencies,
is submitting a Study Abroad Approval Form or pre-approved study abroad coursework for initial transfer credit evaluation, or
has taken coursework at another institution that needs initial transfer credit evaluation.
Login with your NetID and Password:
Click the Submit button on this Page. If the "Use Single Sign-On" button is not displayed, enter your umontana email address in the email field and the password field will disappear. Clicking on the Sign In button will automatically redirect you to UM's SSO system where you can log in with your NetID.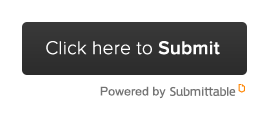 New Applicants:
This form is not intended for new applicants, non-degree or graduate students. New applicants can see how their courses might transfer using Transferology, a free, unofficial self-evaluation tool. They can also contact their admissions counselor for assistance on how to access their transfer credit report in Degree Works, UM's online degree progress software, upon admission to UM.