Create, A New Podcast From The University of Montana College of Business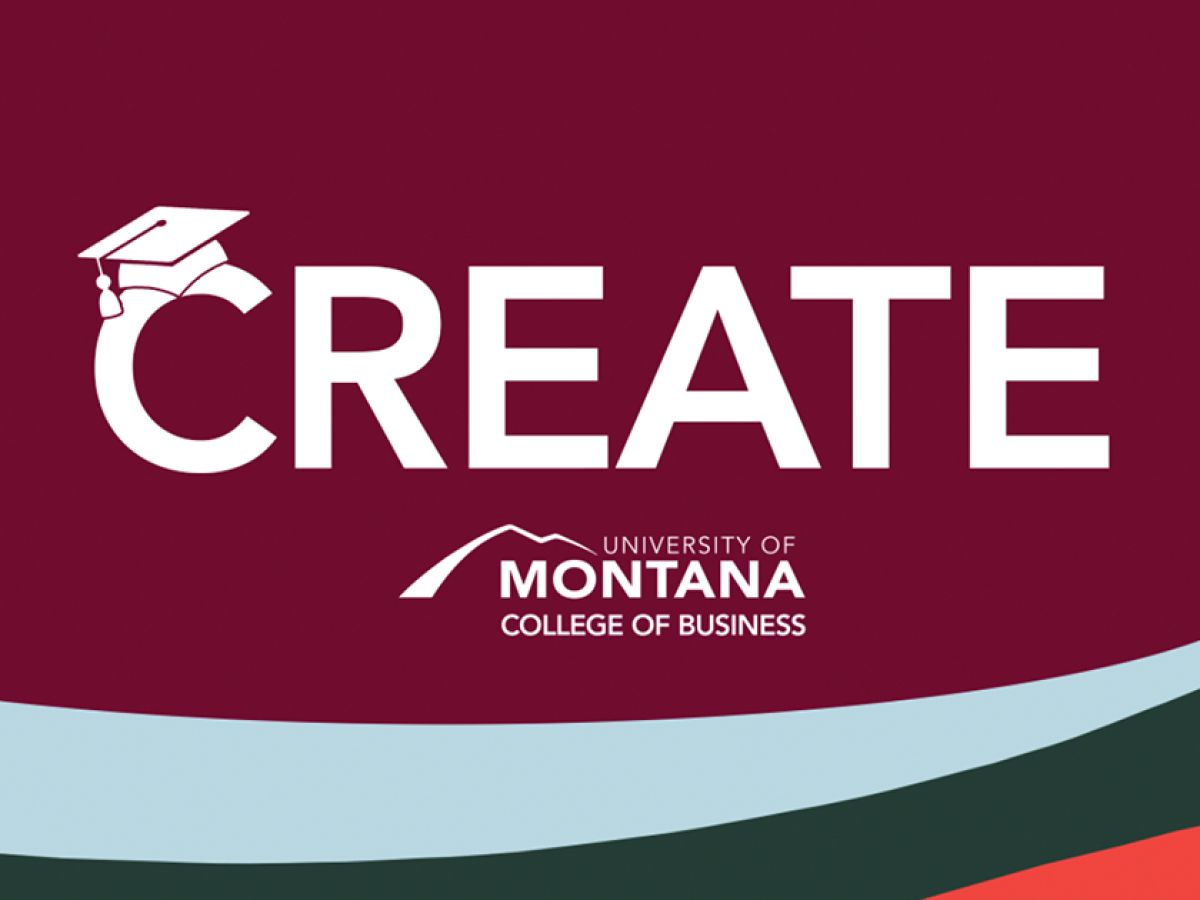 Jan. 4, 2023
MISSOULA – Over 383 million people globally listen to podcasts as a way to connect, learn and be inspired. Podcast listeners now have the unique opportunity to hear directly from students, faculty and others that impact the University of Montana College of Business through a new podcast, "Create."
The "Create" podcast focuses on stories of students creating their future through hard work, determination and personalized curriculums at the UM College of Business. Hosting the podcast is UM College of Business alum and founder of Pintler Group Digital Marketing and GeoFli, Kyle Pucko.
"It's been a blast hosting this podcast in collaboration with the College of Business. Talking with students, faculty, staff and fans of the University is invigorating," Pucko said. "If you're looking at the University of Montana College of Business from out-of-state, it can be a tough place to get to for many months of the year. Podcasting makes it easy for those students to listen to a current MSBA candidate walk through how the program is positively changing their career trajectory in a major way."
Each 20- to 30-minute episode is available anywhere listeners access podcasts, including Apple Podcasts, Spotify and Stitcher. The first four episodes of "Create" are currently accessible, with more being released weekly.
The University of Montana is the flagship university of the state. The College of Business at UM is nationally renowned and has been named the top business school in the Big Sky Conference by U.S. News and World Report for seven consecutive years.