College of Business Honors 2022 Outstanding Alum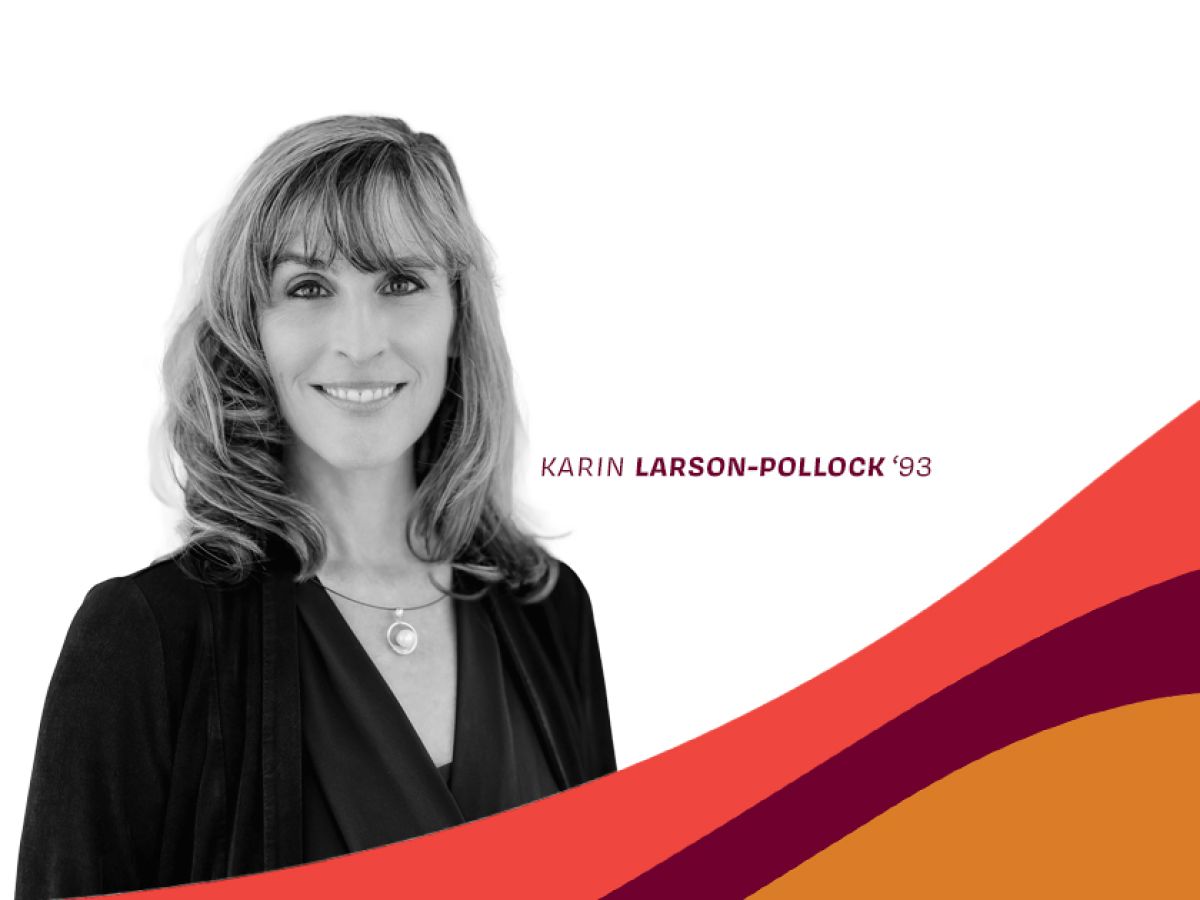 Oct. 27, 2022
MISSOULA – The University of Montana College of Business will recognize Karin Larson-Pollock for her exceptional career achievements during its fall Business Advisory Council (BAC) Meetings. Larson-Pollock will be honored as the 2022 UM College of Business Outstanding Alum following the BAC Meeting on Nov. 4 at 4:30 p.m. in the Gianchetta Piazza of the Gallagher Business Building. The event is free and open to the public.
The college has named outstanding alumni since 1990 and has celebrated graduates such as IBM executive Mary Olson, former D.A. Davidson chair Ian Davidson and KPMG audit partner Kayreen Handley.
Karin Larson-Pollock '93
Karin Larson-Pollock, MD, MBA, FACHE, is the Regional Chief Quality Officer for the Puget Sound Region in western Washington state and part of Providence, the third largest non-for-profit healthcare system in the U.S. She is passionate about optimizing analytics and process improvement to foster value-driven care across the care continuum. Providence Regional Medical Center in Everett, Washington was the first facility in the U.S. to treat a known COVID patient.
Karin leads value-driven change strategy and architecture - including reporting and benchmarking analytics, quality systems and structures, patient safety and risk, infection prevention and value-based contract optimization. Prior to this role, Karin served almost a decade at Providence Regional Medical Center Everett, most recently as the Executive Director, Chief Quality & Analytics Officer.
Prior to her roles with Providence, Karin served as Vice President of Operations at Houston Methodist Hospital in Houston, Texas before returning home with her husband and two children to the beautiful Pacific Northwest.
Dr. Larson-Pollock graduated from The University of Montana in 1993 with a degree in Business Administration/Marketing and a minor in German. While at UM, Larson-Pollock was involved in Delta Gamma, the Advocates, the Mortar Board, the national championship School of Business Advertising Competition group, and was voted UM Homecoming Queen.
After serving as a Small Business Advisor with the U.S. Peace Corps in Kenya, she returned to the U.S. for graduate studies, receiving a Doctor of Medicine degree from Northwestern University Medical School, a Master's in Business Administration from Kellogg School of Management at Northwestern University, and more recently a Certificate in Business Analytics from Harvard University's Business Analytics Program. She is an alumnus of the Institute for Healthcare Improvement (IHI) Chief Quality Officer Forum, a Fellow in the American College of Healthcare Executives (ACHE) and serves as the elected ACHE District 5 Regent for Washington State.
###
The University of Montana is the flagship university of the state. The College of Business at UM is nationally renowned and has been named the top business school in the Big Sky Conference by U.S. News and World Report for six consecutive years.