University of Montana: The College Tour
Explore UM and Missoula College
Join us for a special insider's look at life as a Grizzly at the University of Montana. In this 50-minute episode of "The College Tour," UM students will guide you around our beautiful campus at the base of Mount Sentinel, give you a glimpse of our student spaces, research labs and classrooms, take you off-campus to experience downtown Missoula and into the outdoors where you'll find UM students learning and playing every day of the year. Let's go, Griz!
Like what you see here? Use the links on the right to learn more about becoming a Grizzly.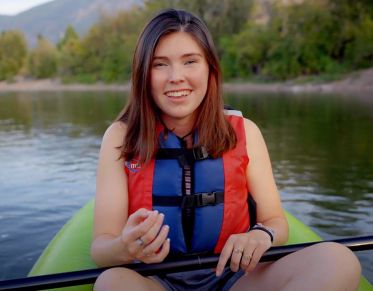 Arwen Baxter
Major: Musical Theatre, English Literature
Hometown: Pocatello, Idaho
Arwen Baxter's family ties brought her to UM, where she's double majoring in musical theatre and English literature while getting her fill of outdoor recreation.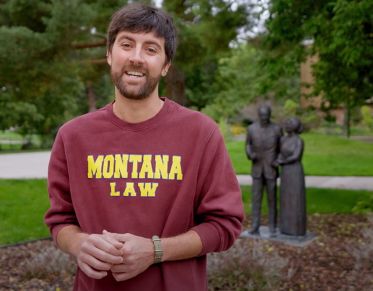 Alex Dreussi
Major: Law, Master of Public Administration
Minor: Indian Law Certificate
Hometown: Canton, Ohio
UM law student Alex Dreussi knows what life as a Griz is all about and it's more than coursework and textbooks. UM students are active throughout Missoula's vibrant community and can be found exploring all corners of Montana.
Andi Newbrough
Major: Biochemistry
Concentration: Health Professions
Hometown: Great Falls, Montana
You might find Andi Newbrough studying rhinoceros beetles as an undergraduate research assistant or cheering on the Griz athletic teams from the sidelines as a member of the dance team. It's all part of Andi's well-rounded student experience at UM.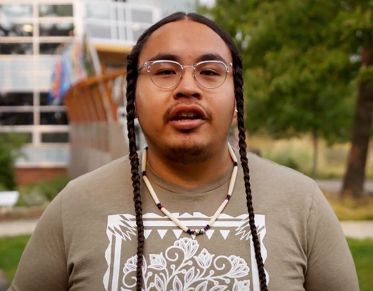 Zachariah Rides At The Door
Major: Anthropology, Native American Studies
Hometown: Browning, Montana
Through his work with American Indian Student Services, Zachariah Rides at the Door found his community of supporters on campus. Today, he helps other Native students find that same support.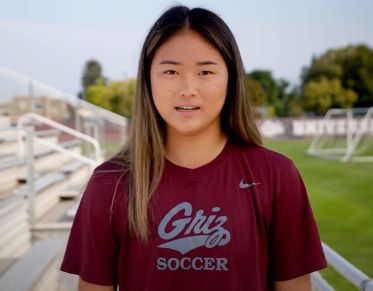 Camellia Xu
Major: Political Science
Minor: Chinese
Hometown: Port Moody, British Columbia
Griz soccer goalkeeper Camellia Xu chose UM because she wanted to compete at a high level and live in a great community. She found both at UM!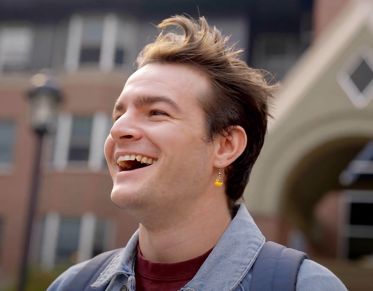 Josh Martelon
Major: Psychology, Creative Writing
Hometown: Denver, Colorado
Like many students, Josh Martelon felt nervous about moving far from home to attend college, but living on campus gave him the community support to thrive.  Inspired by his on-campus living experience, Josh became a resident assistant and helps other students find their place at UM.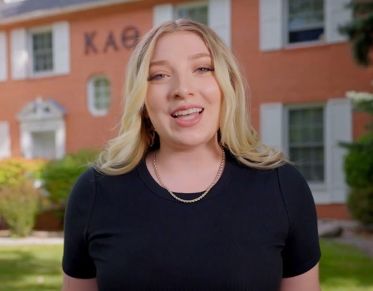 Alex Akmal
Major: Sociology
Minor: Women's, Gender and Sexuality Studies
Hometown: Pullman, Washington
For Alex Akmal, choosing a college was about more than academics, it was also about making connections and giving back.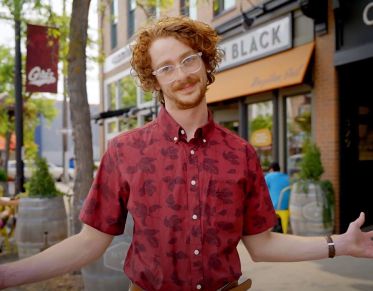 John Shelton
Major: Business
Hometown: Kalispell, Montana
Whether dining on campus or venturing around town in search of the best breakfast burrito, fueling up for the day is a major part of the college experience. At UM and around Missoula, sophomore John Shelton has found plenty of options to fill his plate.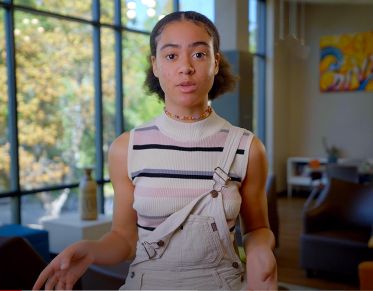 Abbe Watson
Major: Art
Concentration: Ceramics
Hometown: Missoula, Montana
UM's ceramic arts program brought Abbe Watson to campus and now in just her second year, she's serving as president of the Black Student Union, cultivating space for Black and Brown students.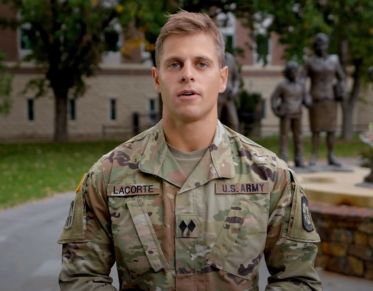 Nate LaCorte
Major: Business, Finance
Hometown: Chesterton, Indiana
When it was time for Nate LaCorte to put his GI Bill education benefits to use, he choose the University of Montana. Nate was drawn to western Montana's outdoor opportunities, UM's College of Business and the outstanding ROTC Grizzly Battalion program.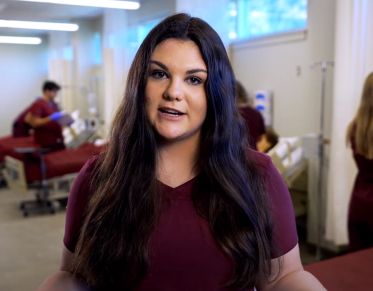 Jesse Storment
Major: Nursing
Hometown: Missoula, Montana
At Missoula College, Nursing student Jesse Storment discovered her passion for health care and found the support she needs to succeed as a student and a single parent. Missoula College students graduate prepared to enter the workforce in high-demand fields.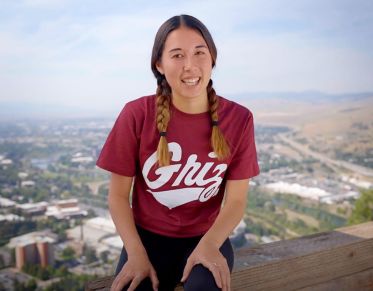 Kennedy Marx
Major: Environmental Studies: Sustainability Science and Practice
Minor: Climate Change Studies
Hometown: Kailua on the island of O'ahu, Hawai'i
Growing up in Hawai'i, Kennedy Marx developed an interest in the environment and that, along with her love of Montana, brought her to UM for college, where she's studying Environmental Studies and Sustainability Science.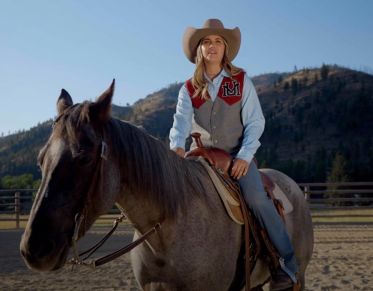 Lauren Johnson
Major: Elementary Education
Hometown: King City, California
Whether riding in the rodeo arena or learning to lead in the classroom as an Elementary Education major, transfer student Lauren Johnson is building connections as a Grizzly.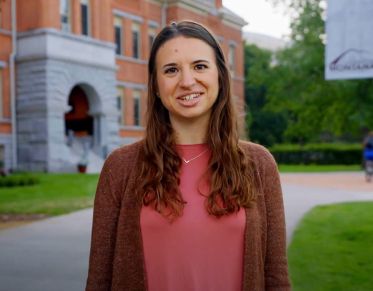 Amy Violante
Major: School Psychology Ph.D.
Hometown: Easton, Pennsylvania
Experiential learning opportunities within UM's School Psychology program brought Amy Violante to Montana to earn her Ph.D. Here, she's learning how to best support Native children and families through collaborative research.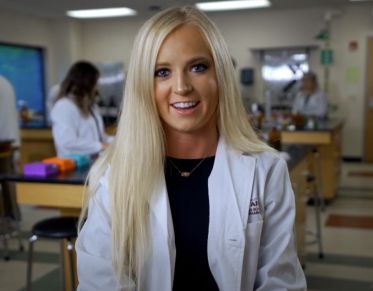 Shea Dolan
Major: Pharmacy
Hometown: Billings, Montana
Every part of the UM education can be personalized. For pharmacy student Shea Dolan, that means shaping her honors college experience with classes that directly correlate to her love of chemistry and health care.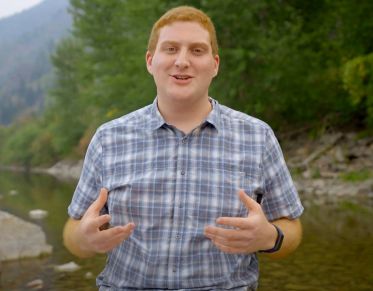 Jonathan Karlen
Major: Master of Public Administration
Undergraduate degree: Wildlife Biology
Minor: Climate Change Studies
Hometown: New York, New York
Jonathan Karlen came to Montana from New York to earn his undergraduate degree from UM's renowned Wildlife Biology program. Now, he's pursuing a master's in Public Administration.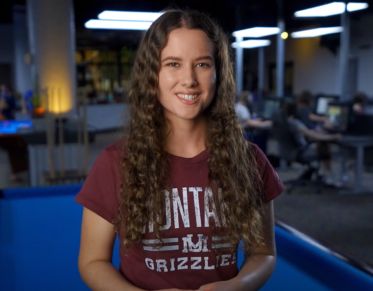 Tessa Johnson
Major: Business
Hometown: Missoula, Montana
Missoula native Tessa Johnson found a place to call home within UM's eSports community. The club's inclusive community is made up of students from all majors and backgrounds, and Tessa and her team members compete against other eSports clubs around the country.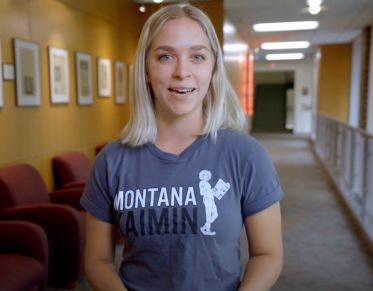 Addie Slanger
Major: Journalism
Minor: Spanish
Hometown: Helena, Montana
When Addie Slanger first arrived on campus, she immediately started working at UM's student newspaper, the Montana Kaimin. Now, she's a senior in the School of Journalism and editor-in-chief of the Kaimin.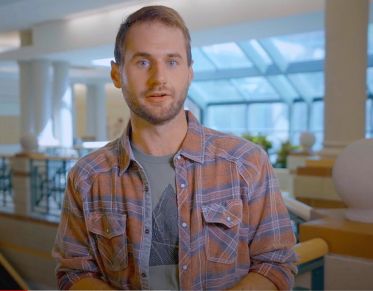 Matthew Guay
Major: Business, Management Information Systems
Hometown: Missoula, Montana
Matthew Guay wasn't quite ready for college right out of high school, but when he returned to campus after a few years away, he dove right into the Management Information Systems program in the College of Business. Now, he's preparing for a career with one of the many top-tier companies that regularly recruit UM grads.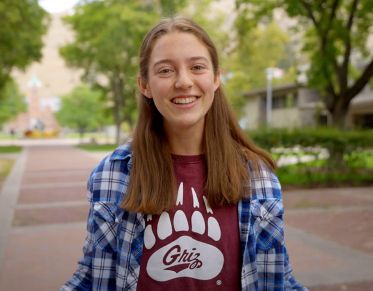 Katherine Wendeln
Major: Ecology and Organismal Biology; Environmental Science and Sustainability
Minor: Wildlife Biology
Hometown: Mason, Ohio
UM offers the academic excellence that honors student Katherine Wendeln was seeking, but it was the welcoming vibe on campus and in the community that sealed the deal. And now more than ever, great things are on the horizon at UM.
Join these exceptional UM students for an insider's tour of our beautiful campus at the base of Mount Sentinel. Get a glimpse of our student spaces, research labs and classrooms, head off-campus to experience downtown Missoula and explore the outdoors where you'll find UM students learning and playing every day of the year.