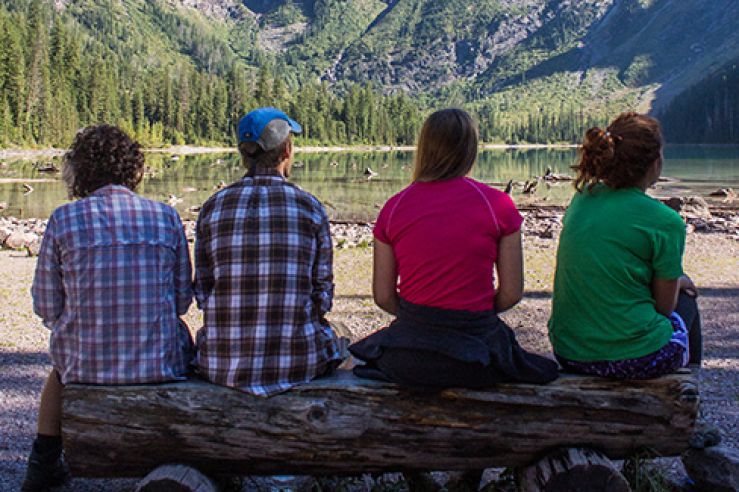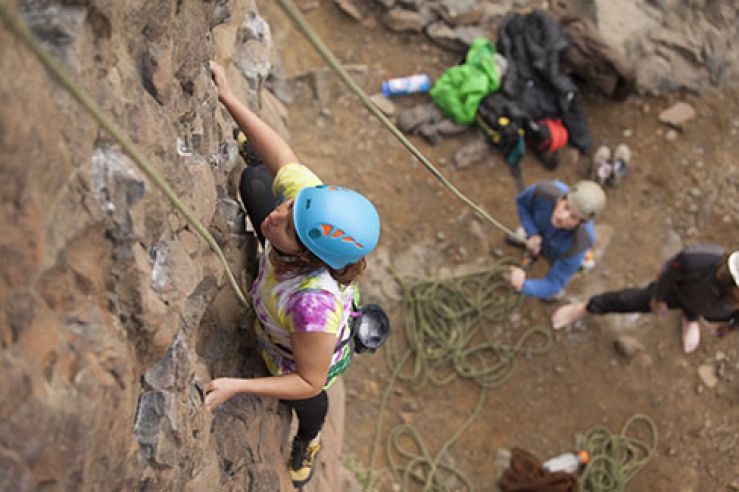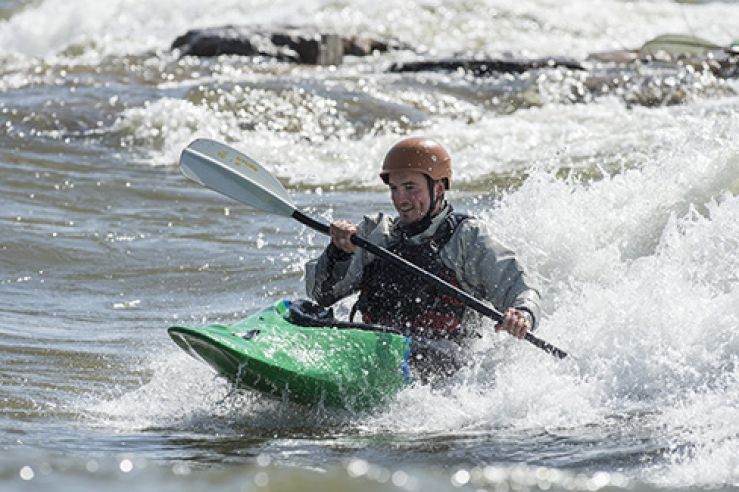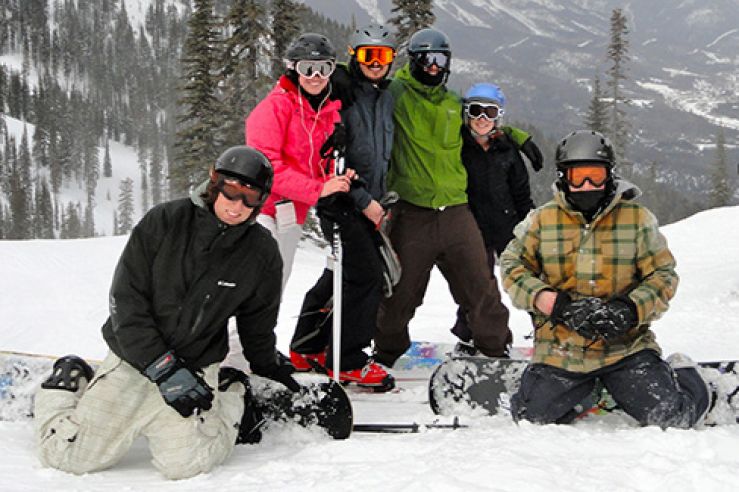 Call 406-243-5172, email or visit us in person for more information. The Outdoor Program is located on the northeast corner of the Fitness and Recreation Center.
Classes are open to the public, while trips are open to the UM community only.  All pretrip meetings are held in the Outdoor Program.
Intro to Mountaineering (March 6)
Dates: March 6, all day, location TBD
Pre-Trip Meeting on March 2nd from 6-7pm at the ODP
Cost: $50
An introduction to mountaineering. We will be teaching trip planning, self arrests, rope travel and how to build basic snow anchors.
Bike Maintenance Clinic (April 5, 7, 12, & 14)
Dates: April 5, 7, 12, & 14, 6-8pm at the ODP
Cost: $50
A hands on introduction to bicycle maintenance and mechanics.  We start from the basics and move up from there.
Capitol Reef Backpacking (Spring Break)
Dates: March 21 - 26
Cost: $375.00
You cannot find a better way to spend your break than in the beautiful dessert of Capitol Reef National Park. You will navigate your way through narrow slot canyons and high desert walls, while backpacking through a remote section of the National Park. Cost includes transportation, camping and park fees, some group gear, and trip leaders.
Belay Clinics (Tuesdays, 5-7pm)
Dates: Every Tuesday from 5-7pm between January 25 and March 15
Cost: $15
This is a great clinic to learn what it takes to rope climb on the wall. Gear, knots, belay techniques and more will be covered.
Shes, Gays, and Theys Nights
Dates: Every Wednesday from 8:30-10:30pm between January 16 and March 16
Cost: $5 (includes shoe, harness, and ATC rental)
This is a perfect time to climb in a comfortable, fun setting. All women and non-binary participants of all skill levels and abilities are encouraged to attend.
Leading and Beyond (May 6 & 7)
Date: May 6 & 7, 12-4pm
Cost: $40
Learn how to clip correctly, how to clean a sport route, about rope management and more.  The class addresses leading pre-bolted sport routes.
Green River Canoeing (Spring Break)
Dates: March 20-26
Cost: $450.00
Spring Break! Spend a week canoeing the Labyrinth Canyon of the Green River in Utah. What is considered by some to be one of the premier canoeing trips in America. Canoe 45 miles from Ruby Ranch to Mineral Bottom with several side hikes along the way. Cost includes transportation, permits, food, shared gear and trip guides.
Dates: April 14, 19, 21, 8:30-10:30pm at the Grizzly Pool
April 26 & 28, 5-8pm on the Clark Fork River
May 1, 9am-4pm on the Blackfoot River
Cost: $185
Learn the basic strokes, how to read whitewater, the roll, and an introduction to moving water and boat safety. Cost includes instruction, equipment, transportation and pool entry.
Campus Recreation is an equal opportunity service provider that conducts certain activities under special permit with the US Forest Service, Montana Fish, Wildlife and Parks and the Bureau of Land Management. The University of Montana's Campus Recreation trips are permitted on the Lolo, Bitterroot, and Clearwater National Forests (Clause VII.B.). The UM Outdoor Program is partners with Leave No Trace Center for Outdoor Ethics and a member of the American Canoe Association, Trout Unlimited, The Access Fund and the Professional Ski Instructors of America.