Campus Recreation celebrates the diversity of everyone we serve. Regardless of who you are, what you believe, where you come from or how you identify, you are welcome here. We are committed to continuing to improve our facilities and policies to provide a welcoming and safe space for all our members, guests, participants and staff.
We Are Allies
Campus Recreation is proud to partner with the UM Allies program to promote a campus environment that is inclusive and supportive of all individuals, regardless of sexual orientation, gender identity or gender expression.
With the help of UM Allies, our department provides training to all of our student and professional staff. Campus Recreation staff learn language and skills to better support the LGBTQ community.
Inclusive Facilities
ADA and Beyond
Adaptable Fitness Equipment
In compliance with all ADA laws, Campus Recreation offers entrance ramps, elevators, a pool lift, etc. We also provide equipment designed for adaptive fitness and recreational use:
A SciFit arm ergometer that provides easy wheelchair access
A NuStep recumbent stepper allows for a low-impact, full-body workout and features a wheelchair seat that rotates a full 360 degrees that can be locked every 45 degrees so users can transition onto the seat at any angle
Recumbent bikes allow easy pass-through access
LifeFitness functional cable trainer with dual-adjustable pulleys that offer variety and customization and easy wheelchair access
VLT rope trainer with removable seat for easy wheelchair access
There are also several types of equipment located in the Fitness & Recreation Center that offer people with disabilities easier or customized access.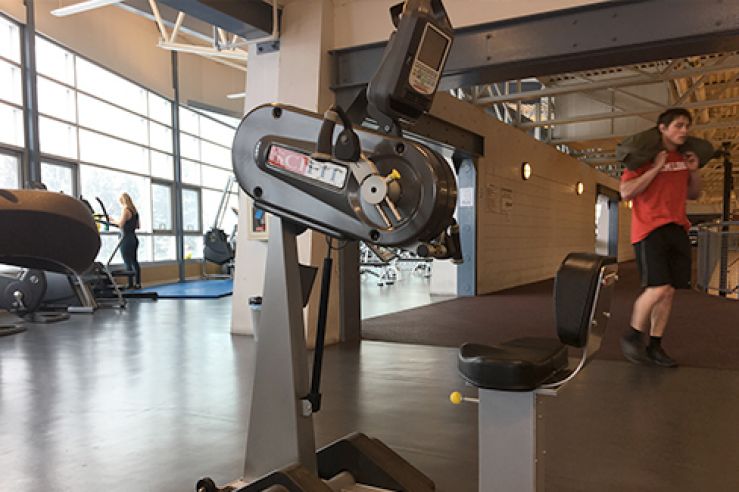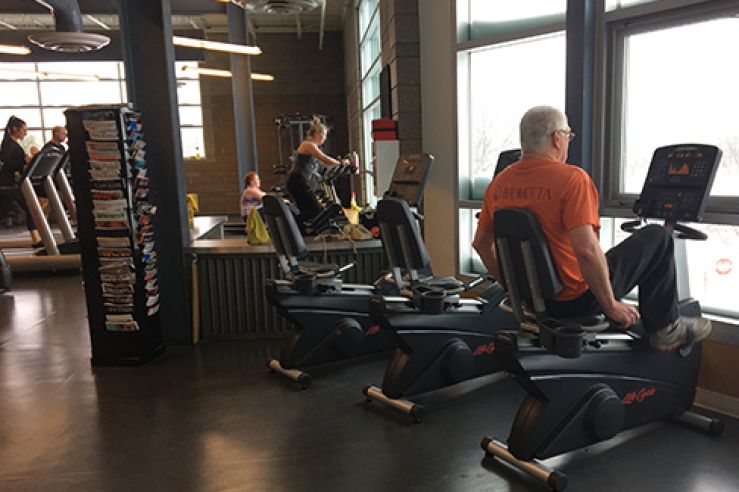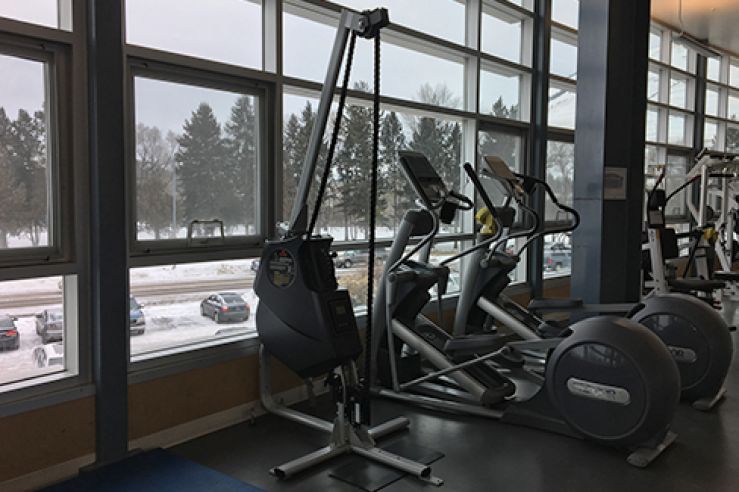 Adaptable Aquatic Equipment
The Grizzly Pool includes an aquatic lift to aid patrons entering the pool.
Inclusive Programs
Group fitness classes can be made accessible to everyone. For more information, contact the Fitness Programs office at (406) 243-2833 or kelsey.whittaker@mso.umt.edu.
Outdoor Program trips and skill classes are open to people of all abilities and fitness levels. For more information, contact the Outdoor Program at (406) 243-5172 or crecop@mso.umt.edu.
Accommodations for Personal Care Attendants & Sign Language Interpreters
If you have a personal care attendant or sign language interpreter that you need to accompany you in the Fitness & Recreation Center to assist you with your workout, please contact the assistant director of facilities at (406) 243-4078 or at eric.aschim@mso.umt.edu to arrange for Campus Recreation access.