Sustainability & Programs
UM Campus Dining is committed to acting as an essential and sustainable component to the greater campus community, which is why we coordinate programs like nutrition counseling, on-campus agriculture, food education and access, and special environmental initiatives. We want students to get the most out of both their food and their time on campus, and we want them to feel good about doing it.
You'll quickly pick up on our commitment to serving local--even hyper-local--produce from our own gardens and products grown or raised in the State of Montana. Campus Dining is well known throughout the state and community as a faithful supporter of Montana's agricultural economy as well as local shelters and food banks. You'll have multiple opportunities to join our outreach efforts and make a difference in the world around us!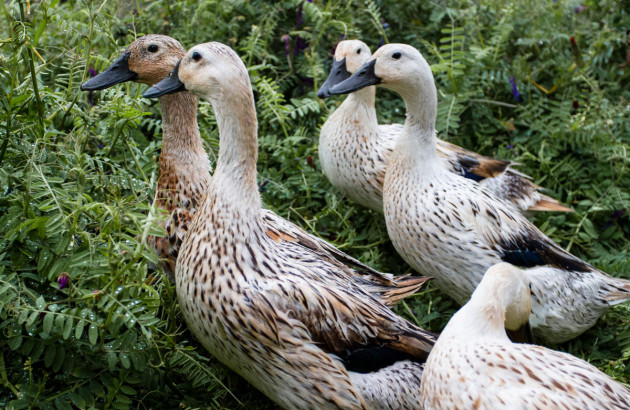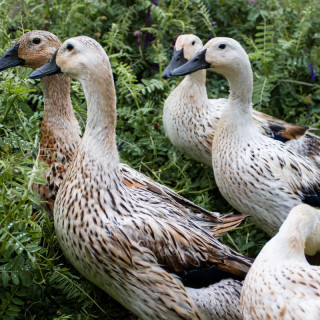 Welsh Harlequin Ducks
Meet Poppy, Hazel, Kiwi, Mabel, Etta and Duckleberry Finn, six Welsh Harlequin ducks who are a popular campus attraction at the University of Montana. These flightless, cold-hardy waddling factories of flavorful eggs are part of UM'sfood sustainability efforts. In addition to producing some 600 eggs each year, the girls are fearsome predators of garden pests and sources of copious amounts of natural fertilizer at UM's on-campus gardens.