Rural Institute Hosts AUCD Board Members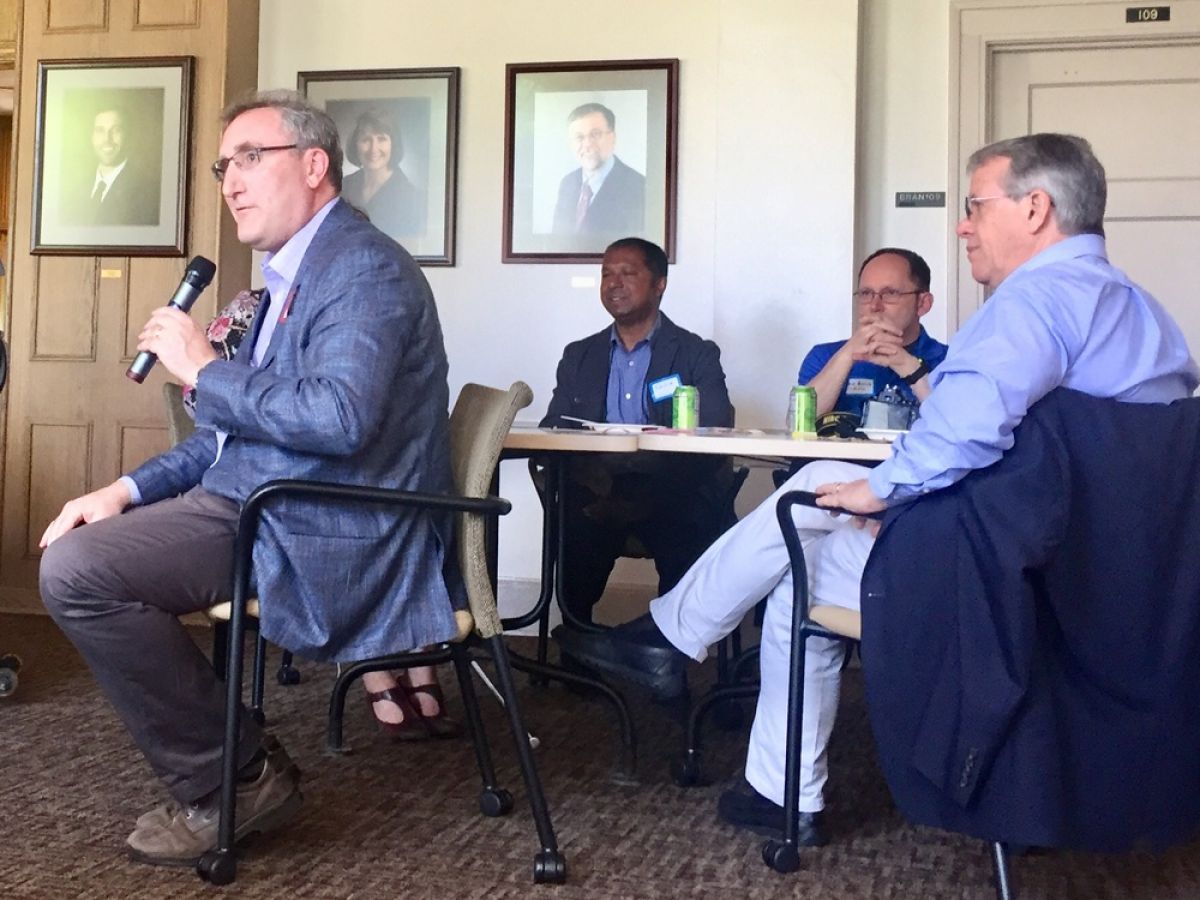 July 3, 2019
Association of University Centers on Disabilities (AUCD) board members traveled to Missoula, Montana for their annual 'out in the field' meeting in June. Rural Institute staff appreciated the opportunity to discuss rural issues with board members from around the country. Staff members took advantage of additional time to visit with national colleagues. Community partners had an opportunity to network with local, regional and national counterparts. It was a busy week!
Visit highlights included presentations by members of the Rural Institute Consumer Advisory Council (CAC) who shared their personal experience with disability. Isaac Baldry, CAC member and independent contractor to the Rural Institute, traveled 8 hours from Miles City to share his experience growing up in a small town. Elizabeth Cummings, CAC member, teacher, and mother of a child with a disability, traveled from Kalispell to speak about access to education for children with disabilities in Montana.
Rural Institute staff discussed projects of national interest as well. Justice Ender and Craig Ravesloot represented RTC:Rural and spoke about their work with APRIL and the independent living network. Andrew Myers discussed the need for accessible and affordable transportation in rural America. Rosemary Hughes shared her research that addresses abuse and personal safety issues for women and others with disabilities, particularly in rural communities. Ellen Condon discussed the challenges and opportunities of 'employment first' in Montana.
Further, there were several opportunities for board members and community partners to interact. The Rural Institute is thankful for our community partners and colleagues who traveled from as far as Helena and Bozeman to network with each other and our AUCD visitors.
We appreciate the time and effort it took for the AUCD board to travel to Montana and are thankful for the opportunity to share our passion about rural disability issues with our colleagues. We look forward to continuing the relationships and partnerships made during a lovely week in Big Sky Country.