UM Online Educator Receives Recognition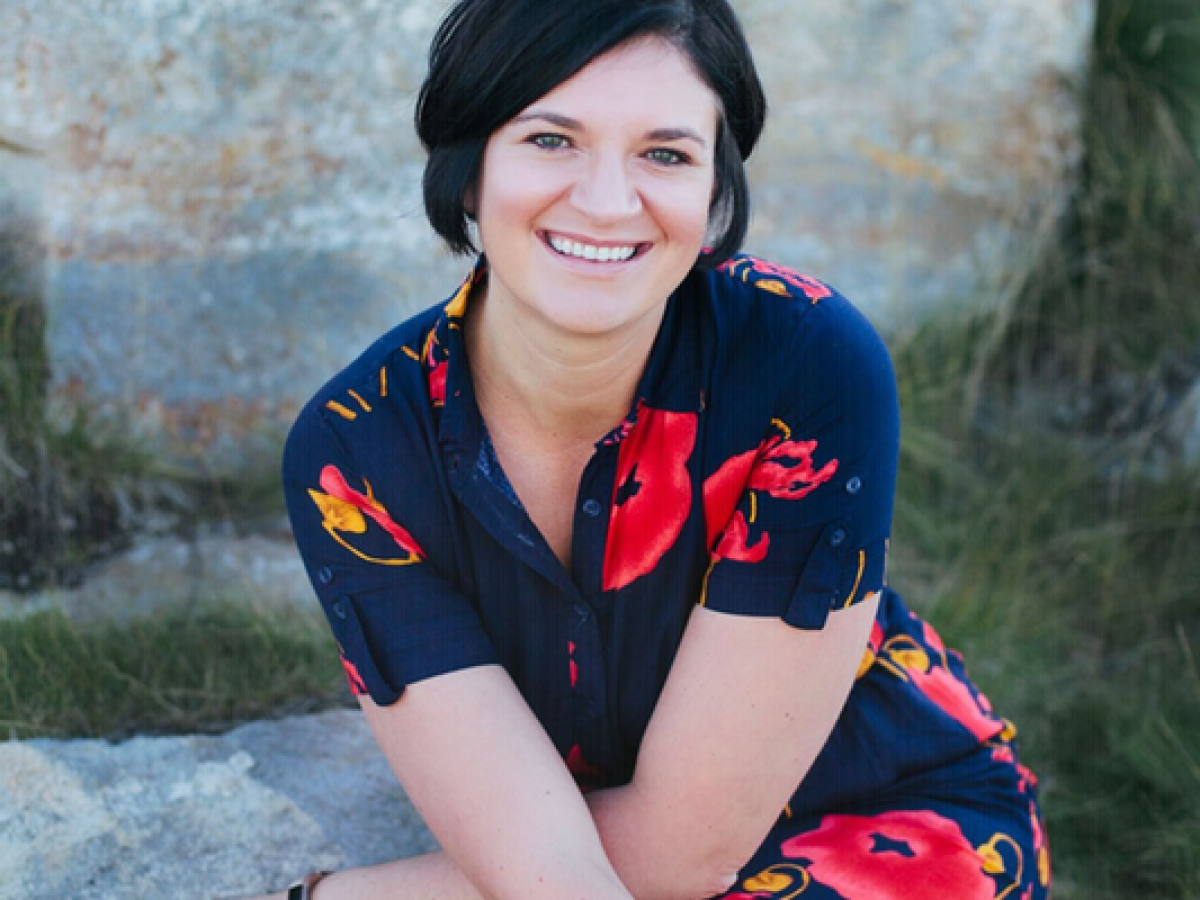 Prior to COVID-19 absorbed all of our time and attention one of UM's Online Communications Professors, Megan O'Rourke, was acknowledged for being an outstanding online educator after the Provost Office received an email from one of her students at the University of Montana. The acknowledgment outlined Megan's dedication to teaching her students, and being engaging while making sure to the best of her ability that her students succeed. UMOnline reached out to Megan to both congratulate her and gain insight about her success with students.
Megan participated in grad school at UM from 2005 to 2007. Upon graduation, she accumulated skills and extensive experience in public relations, and various communication roles which led to her passion for teaching communication courses. Later on Megan moved to Boise, Idaho, but being a dedicated Grizz alum, that did not stop her from teaching at UM. Additionally, teaching online allowed her freedom to live in Boise and still teach at UM. When asked if she had any assistance creating her online courses, she mentioned the only training she received for developing an online course was taking instructional design courses in graduate school.
Due to the writing-intensive nature of her courses, she says teaching online works really well for her and online tools allow her to provide more feedback for students than just regular physical copy markup. She attributes more room to allow comments and addressing the APA formats, which she teaches in her courses. She believes being able to provide more direction and editing on documents helps her students clearly understand the formatting requirements. 
She is also able to upload a document, in the very distinct rubrics that she creates, showing both an example of an edited paper and a perfect copy. Megan also incorporates discussion boards and current events relevant to today's world to keep her students engaged. Enrollments for her courses typically include 25-30 students.
Being an online educator lets Megan meet her new students with a variety of lifestyles. She mentions that many of her students have jobs, families and children and truly believes the value of an online class helps them manage their time and allows them to pursue their education while providing flexibility to take care of those other important matters in their lives.
Megan is able to include additional flexible options for students that take her course. She claims that while it is important to enforce deadlines, it can be overwhelming for students who fall behind to catch up. She understands that life does happen and wants her students to have opportunities to combat those unanticipated life events. While she does not accept late work, she does provide students with a "Get Out of Jail Free Card". If a student misses a deadline, they can use their Get Out of Jail Free card and submit it within a week of the deadline with no penalty. However, if they don't use their Get Out of Jail Free card, they are able to get 10 extra credit points at the end of the semester. In addition to this perk, she also offers students the opportunity to redo one assignment of their choice the second to last week of class. This is an opportunity to improve a paper they earned a low score on, or submit a paper they didn't complete during the rest of the semester. Both of these opportunities are designed to give students a break and allow them a chance to learn from their mistakes and improve. She mentions that both opportunities are equally received positively among her classes.
In addition to flexibility, she absolutely loves the Moodle App, saying she is incredibly thankful for that accessibility on mobile devices such as a smartphone - sharing her gratitude for instant notifications. When students contact her, or when they submit assignments, she is able to respond faster, which in turn makes them feel more connected, engaged and supported. Megan likes to make her students feel like she is available to help them succeed. The Moodle App is one way she is able to do that.
When asked about her first experiences teaching online, Megan says, "It matters how you present yourself online for the first time." In her COMX 391 course, she teaches students how to use social platforms strategically and professionally. "You don't just post to mindlessly post; you post and use different platforms to create a personal brand for yourself - not just a clutter hole of your thoughts and opinions." Good social etiquette is important in the digital age and is shown in the advice she gives to students. She admits that it took her 1 to 2 semesters to really learn how to make her students feel seen, acknowledged and truly supported. "It is more difficult to develop connections with your students when you teach online." She manages this by adding personal comments on assignments to further connect personally. 
When asked if she had advice for other professors looking to go online, she mentions that "Clarity is key in an online course." Megan attaches grading rubrics, sets crystal clear expectations and provides examples of her expectations along with commentary. For herself, and her students she provides a "course checklist." Students are able to print it out, and check off boxes as they complete their coursework. She thinks that this is really effective for maintaining consistent work progression. She attributes her attentiveness to consistently communicating with her students. Clarity along with constant communication is important. She also mentions that she spends more time prepping for her online courses than she would a regular course. Her organization and consistent policies help her manage this work though. She keeps the shell of all her courses the same, even if they are different topics. She says that by keeping the shell the same, including all your policies and required timelines she is just able to fill in different readings, projects and assignments for each class which saves her a bit of time putting the whole thing together. It also helps her have everything ready and prepared ahead of time, which she mentions is really important. "You don't want to be adjusting every detail as you go, it's better to adjust in small increments after you have everything ready."
Check out our services page for more information on how the UMOnline team is dedicated to helping our UM educators take their courses online. If this story inspired you, don't wait, please contact our office to get the process started!