Tohoku University Program
Virtual Exchange
This exchange explores multicultural themes through the lens of Global Environmental Issues while promoting cultural diversity and international engagement with University of Montana students. Both the Tohoku students and University of Montana students will gain the unique experience of exposure to each other's countries and cultures without physically traveling.
The exchange begins with a virtual orientation, student introductions, and overviews of society and culture in each country. The Tohoku students learn from UM faculty and community leaders on Indigenous environmental issues, shared environmental concerns, and how to improve presentation skills.
The two-week exchange encourages direct engagement virtually between students in synchronous and asynchronous formats which culminate in focused presentations. Japanese students will also get the opportunity to engage virtually with a Cultural Partner. Cultural Partners are University of Montana students who are interested in learning about Japanese student life and culture. They will in turn share their experience from a U.S. student perspective, discuss shared environmental concerns as well as other shared hobbies or interests. 
This exchange is supported by the Consulate General of Japan in Seattle.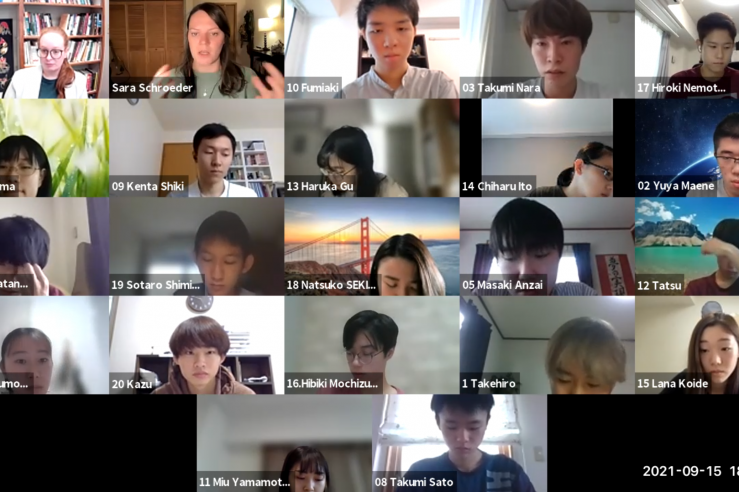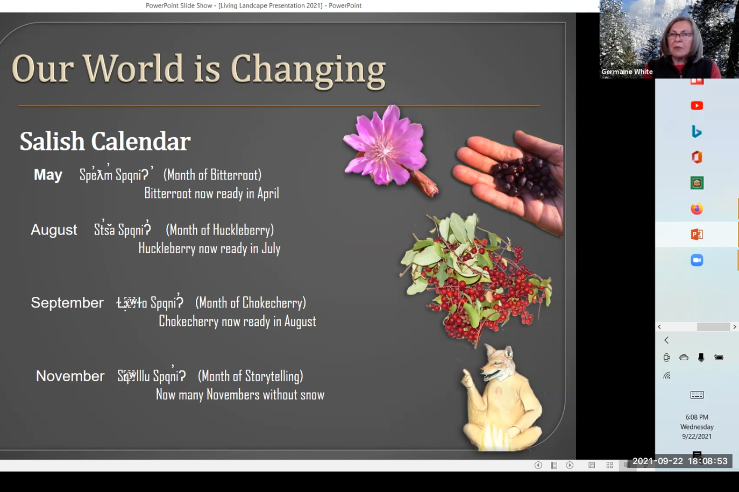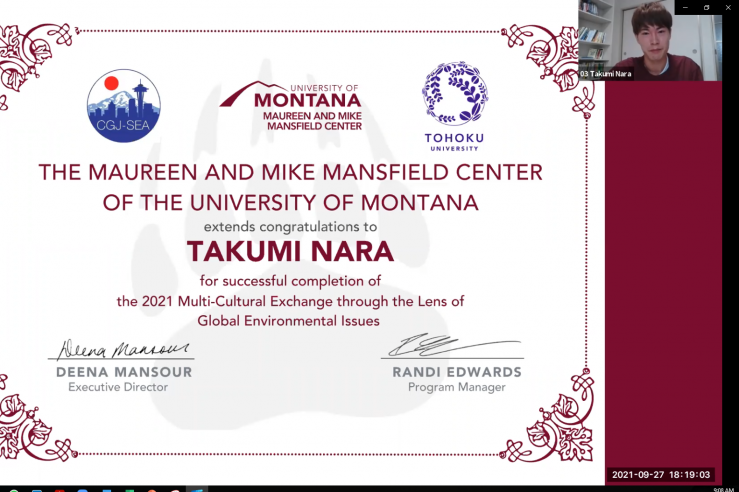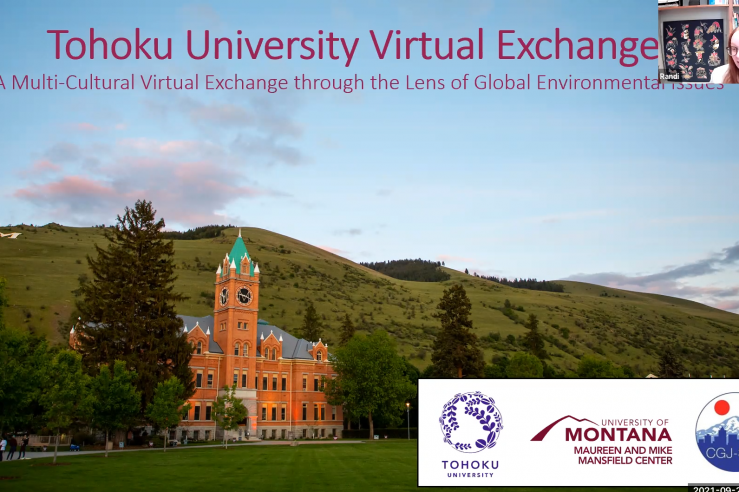 I think this program gave me the great opportunity to compare the cultural and environmental differences between the U.S. and Japan. I was happy to communicate with the UM students [in] every class.
-Miu Yamamoto, Tohoku University student
The opportunity to interact with foreign students was incredibly interesting. It makes me want to pursue further opportunities to make connections with others and expand my understanding of the world.
-University of Montanta student
I think discussion with UM students was very important. We were able to learn cultural differences through watching their gestures and atmosphere. We also found a lot of problems we have to deal with and some of them are similar to Japan. I enjoyed [the program] a lot.
-Haruka Gu, Tohoku University student
I really enjoyed working and meeting with the Tohoku University Students. I was a great experience to get "out of the classroom" to hear about and talk with people of a different culture. I especially appreciated how we were specifically tackling the topics of social differences and social movements. It broke through the awkward small talk and got us right to the point of discussing real events.
-University of Montanta student
In-Person Program
The Tohoku University exchange is a two-week exchange program for undergraduate students from Japan's Tohoku University. The program's goals are to immerse students in the English language and U.S. culture, to learn about and experience the natural beauty of Western Montana and the Rocky Mountains with hands-on learning experiences relating to nature, the environment, and the climate and to help students reach their leadership potential as members of the global community.