Our grizzlies never hibernate
Channel your inner warrior and ultimate best by participating in UM's intercollegiate athletics and campus recreational sports. No matter the field of play, we set a standard for competitive excellence that will up your game as an athlete and as a professional in whatever career you choose.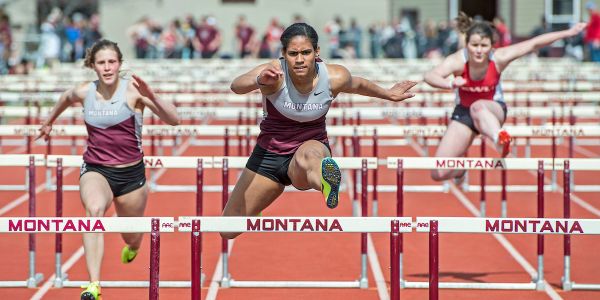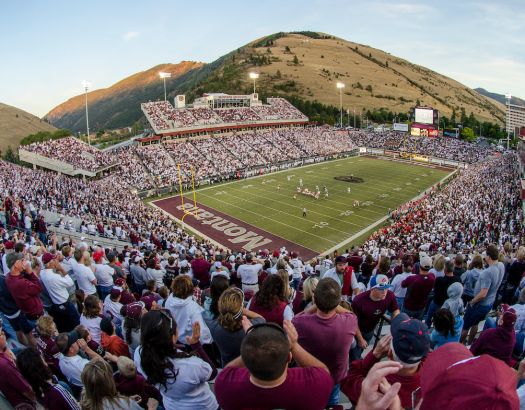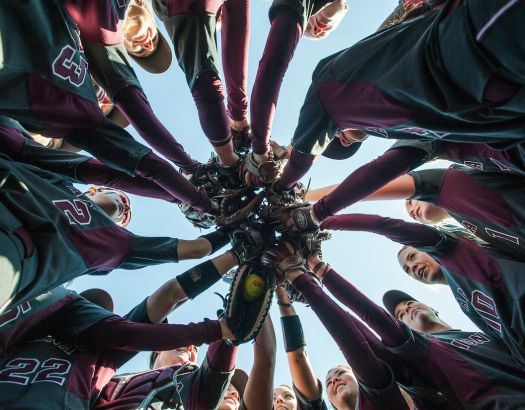 Because play does a body good.
A healthy mind needs a healthy body. Complement your classroom studies with Campus Recreation's robust offerings of health, fitness and outdoor activities.   
ASUM Sports Clubs: Student run. Student proud.
Axe throwing, Ultimate Frisbee, women's rugby, taekwondo. The Associated Students of the University of Montana sporting clubs offer many varieties of sports. Some common – like lacrosse – and others – hurling – not so much.
Fitness and Recreation Center: Where grizzlies come to play.
Wanna scale a mountain indoors? We've got you covered. From the climbing wall in the Fitness and Recreation Center on the north end of campus to Dornblaser Field on the south, you'll find state-of-the-art facilities and equipment to participate in just about any sport you choose.
Grizzly Pool: Jump in. The water's fine.
Grizzly Pool, the only 25-yard competition pool in Missoula, is open to Campus Recreation members and the public. Our facility offers rental lockers, a dry sauna and a weight room designed specifically for swimmer workouts.
Intramural sports: Friendly competition among family.
Intramural sports play a big role in campus life at UM. We'll help you find a team or start a team, no matter your sport of choice – be it dodgeball, laser tag or good old basketball, softball or soccer.
Outdoor Program: Gateway to adventure.
Our Outdoor Program offers skills classes like rock climbing, kayaking and cross-country skiing, as well as equipment rentals, outdoor trips and an indoor climbing wall. Hone your adventurous side here.
UM Golf Course: Scratch play and duffers welcome.
A community treasure nestled against Mount Sentinel, the UM Golf Course is a nine-hole, triple-tee course that is fun and affordable for golfers of all ages and abilities. A driving range provides a venue to practice your approach shots.
Fitness Classes: The road to well-being starts here.
Whether you're taking the first steps in your fitness journey or looking for motivation to up your routine, our certified personal trainers, free equipment orientations and heart-pounding group fitness classes can set you toward your goal.
Gear Up
To be a Griz you need to look the part. Visit the Bookstore for your Griz wear and accessories.