Population and Disease Ecology Lab - Dr. Angie Luis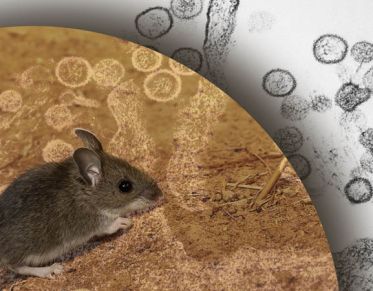 A recent article highlighted how our work on hantavirus is important in understanding zoonotic outbreaks and pandemics more broadly. The article was published to a number of outlets including Kaiser Health News, Montana Free Press, Montana Standard, NBC Montana, Billings Gazette, among others.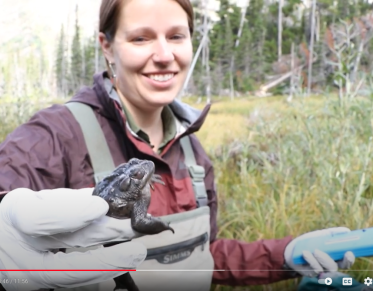 Leah and her work were featured in Glacier National Park's Science Friday video series. She talked about her chytrid research with Ranger Melissa, showed us some Columbia spotted frogs and boreal toads, how to swab them for the chytrid fungus, how to tell the sex of a boreal toad, and how beavers may affect the chytrid dynamics.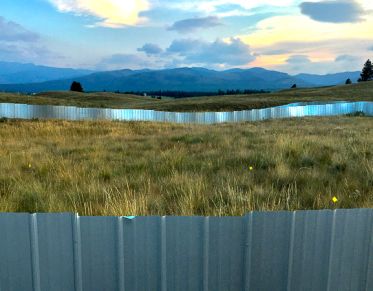 We received a big grant from the Ecology and Evolution of Infectious Disease (EEID) Program to fund work on how small mammal competitors affect transmission of hantavirus in deer mice. We have accepted several new graduate students to start on this project fall 2022. It's an exciting time!
Our research lies at the intersection of population, community, and disease ecology. A particular focus is the importance of host and community ecology in determining disease dynamics in wildlife. We explore questions, such as how interactions between hosts and their competitors affect disease transmission, the importance of environmental drivers (climate, seasonality, habitat type, etc), and characteristics associated with 'good hosts' of zoonotic disease. We are also interested in broader questions of population ecology, such as how populations are regulated, the importance of bottom-up (primary productivity) versus top-down (predator) influences, and nonlinearities and predictability in population dynamics. We employ a variety of methods including field and lab studies, theoretical models, and quantitative analyses of existing datasets. See our Research page for more details. 
Video: Watch an interview with Dr. Luis on The SciShow, where she discusses how biodiversity can affect diseases in wildlife and spillover into humans: