The University of Montana
Are You Tomorrow Proof?
The future belongs to those who will be able to reinvent themselves — over and over in their lifetimes. That's why we focus so intently on helping you hone critical thinking skills, define your creative abilities and master your communication skills.
Not All Grizzlies Hibernate
Registration Open Now for Winter Session
UM's three-week online and remote Winter Session is the perfect opportunity to earn credits toward your degree or take a course in a subject area that interests you. Courses run from Nov. 30–Dec. 18, 2020.
Learn more about Winter Session.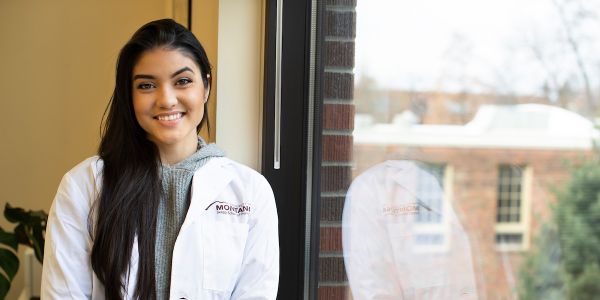 13:1
student-to-faculty ratio, with an average class size of 30 students
University of Montana Professor Brent Ruby studies movement and the boundaries of what the human body is capable of in his lab, the Montana Center for Work Physiology and Exercise Metabolism.