Welcome to Anthropology at The University of Montana!
Our Mission
The primary educational mission of the Department of Anthropology is teaching, research, and professional service to impart the critical importance of understanding the human condition and its relevancy to an increasingly diverse world. To accomplish this task, the Department of Anthropology provides a curriculum that will help students understand and appreciate the range of human cultures as well as the significance of biological evolution of the human condition.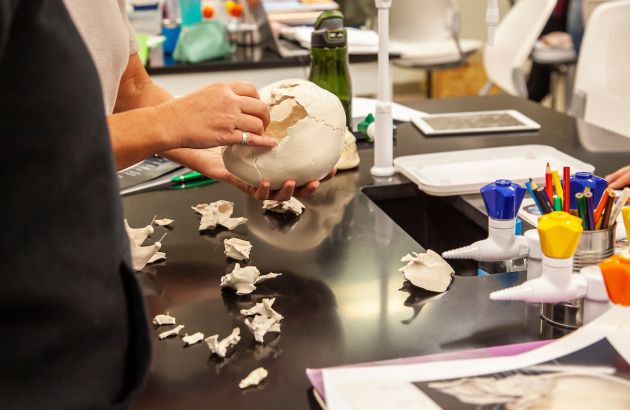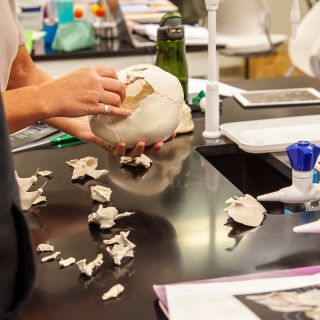 CSI: Missoula
Coming to UM - Summer 2023
Have you watched every true crime documentary so many times your friends are concerned? Do you have an interest in crime, forensics, DNA, and court shenanigans? Have you been considering a career in law enforcement, forensics, sociology, criminology, or anthropology? Then, look no further than the new Summer Exploration program coming to the University of Montana in July 2023, CJUS 191, affectionately named "CSI: Missoula." During CSI: Missoula, participants will get the opportunity to spend two weeks engaging in a simulated murder case, following the proper steps and procedures from crime scene investigation, DNA analysis, and profiling, all the way to court proceedings and concluding the program with a mock trial—all while spending two weeks in a University of Montana dorm room with friends old and new!
(skull in image is plastic)
Learn More and Register Now