"PSYCHOLOGY HAS UNLIMITED OPPORTUNITIES, ALLOWING YOU TO BE BOTH ANALYTICAL AND CREATIVE." -Rachel Severson Ph.D., Associate Professor, Developmental Psychology
The scientific study of human behavior is applicable to almost every area of human life. Students of psychology learn to answer questions such as, "how is it that the tragedy of the Holocaust could have happened?" or "what leads people to become depressed, and how can they get better?" and "what is the best way to remember the 10 items I need to buy at the grocery store?" Although answering these questions is meaningful, the study of psychology can also lead to tangible careers in mental health services, business, and research. Every time you order coffee, have a conversation with a loved one or cast a ballot, psychology is at work.
At the undergraduate level, our department offers:
A Bachelors of Arts degree as well as a minor option
Extensive research and internship opportunities; the ability to apply your classroom knowledge to community issues
A wide variety of courses, including Neuropsychology, Health Psychology, and the Psychology of Family Violence
At the graduate level, our department offers:
Three Ph.D. programs – in Clinical, Experimental, and School Psychology
A Specialist in School Psychology (SSP) degree
Students in our doctoral programs earn a Master's degree en route to the Ph.D.
Doctoral study is conducted under a mentorship model, and students typically select a faculty mentor based on research interests
The Clinical and School Ph.D. programs are fully accredited by the Office of Program Consultation and Accreditation of the American Psychological Association.
The School Psychology Specialist program is approved by the National Association of School Psychologists (NASP).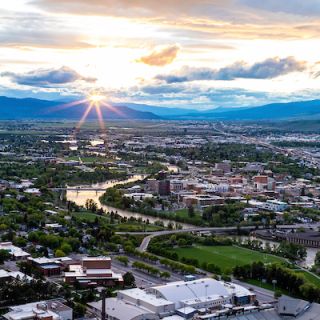 Study in the Heart of Missoula
The Psychology Department and beautiful UM campus sit at the foot of Mt. Sentinel. Our campus is flanked by mountains, rivers, and recreational areas. Missoula is a culturally vibrant community with farmer's markets, art fairs, concerts, college sports, skiing, mountain biking, a symphony, and year-round events.
Destination Missoula