Rider Alerts
11/22-11/24: NO SERVICE on Wednesday - Friday during Thanksgiving Break. Service resumes Monday, 11/27.
11/13: Live tracking is now available on the Transit App, although estimated times may be inaccurate. Please refer to the schedules here on our website and use the live tracker to identify the location of your bus! Thanks for your patience as we switch to a new tracking platform.
Other Alerts:
PURPLE LINE: Effective immediately, we will no longer serve the stops at 6th & Chestnut and 6th & Myrtle (unmarked). We will now serve the new stop at 6th & Hazel. We will also stop serving the stop on 6th & Hilda (the last one before Arthur that rarely gets used). We will continue to serve the unmarked stop at 5th & Chestnut outbound.
BLUE LINE: Due to unprecedented staffing shortages, Blue Line morning service will be reduced significantly and Blue Line evening service will be suspended until further notice.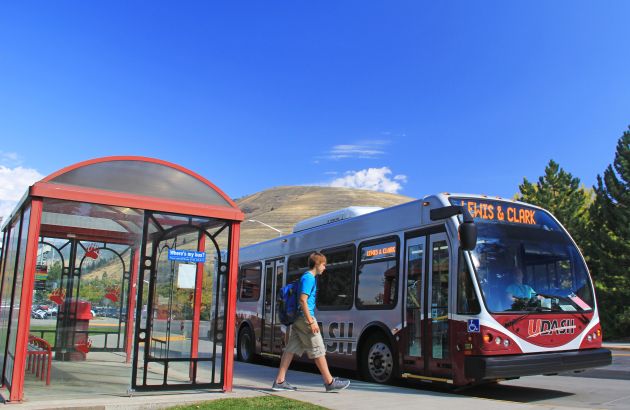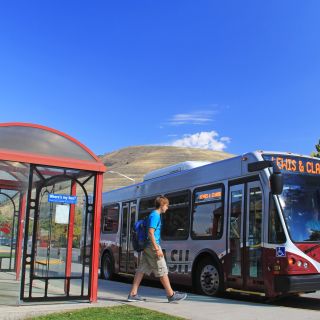 Introducing the Blue Line
Beginning August 28th, 2023, UDASH will add the Blue Line to its routes to better serve the campus community. Blue Line will run during peak hours and serve Lewis & Clark, Dornblaser, Arthur Ave, and the Transit Hub, similar to Red Line. It will then continue around Campus Drive and serve the Student Recreation Center, the University Center, and the Science Complex. This gives students and employees 10x per hour to catch a shuttle from Lewis & Clark/Dornblaser to UM!
See Route and Schedule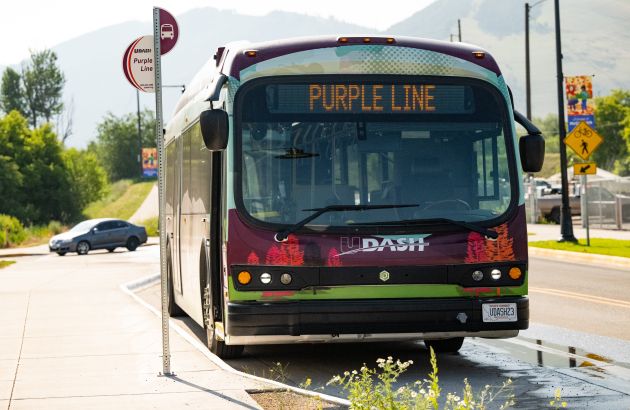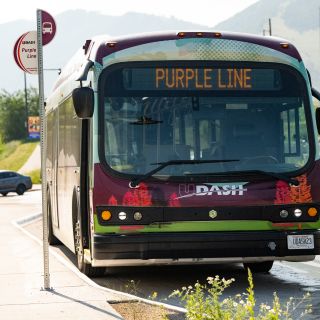 Elevate Your Commute
Make Your Trip to Campus Stress-Free with UDASH
With a fleet of over 50% electric vehicles, you can count on UDASH's service to get you to class on time and in a sustainable manner. With 20-minute services on all of our routes, you don't have to spend time circling parking lots or wondering how you will get to campus. The Office of Transportation offers this free, convenient public transportation to the University of Montana and the Missoula Community.
View All Routes and Maps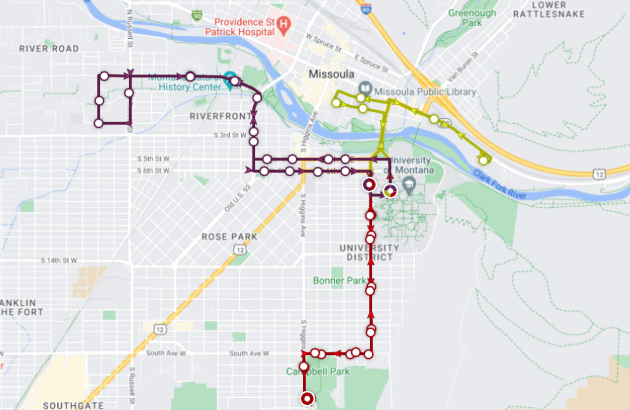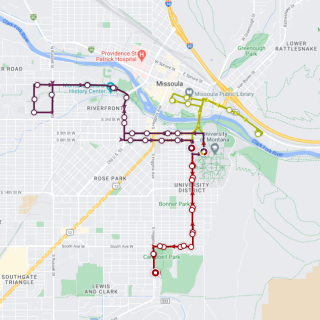 Find your Bus
We have multiple options for tracking your bus and planning your route
UDASH has partnered with Mountain Line to share ONE app, the Transit App! You can view your routes, plan your trip, and track your bus via the app. You can also track the bus and see routes on asumbus.com or on google maps!
Learn more about bus tracking
ASUM Transportation Mission
ASUM Transportation's mission is to promote and provide safe, sustainable, and equitable transportation options for the campus community. 
ASUM Transportation sets up students for success by helping them get to campus each day. We provide bus services, bike rentals, route planning, safety tips, and other resources to reduce the stress around transportation and commuting to school. We seek to represent the ASUM core values and aim to make transportation inclusive, accessible, and sustainable.