Understanding the Universe
If you think deep and dream big, UM's Physics and Astronomy Department is the right place for you. Study physics and learn about the interplay of matter and energy; focus on astronomy and learn about the interworkings of the universe; or study computational physics and develop the skills required for computational modeling of physical systems. No matter what you choose, you will work with and learn from faculty performing cutting-edge research. 
3
students conduct live planetarium shows every week
70%
of our students are hired as research assistants
2
students' code in use at MINERVA & Los Alamos National Laboratory
Physics

Minor

Bachelor's

Astronomy

Minor

Bachelor's

Computational Physics

Bachelor's
Acoustics Physicist
Astrophysicist
Biomedical Engineer
Construction Consultant
Customs Inspector
Geophysicist
Light and Optics Specialist
Medical Physicist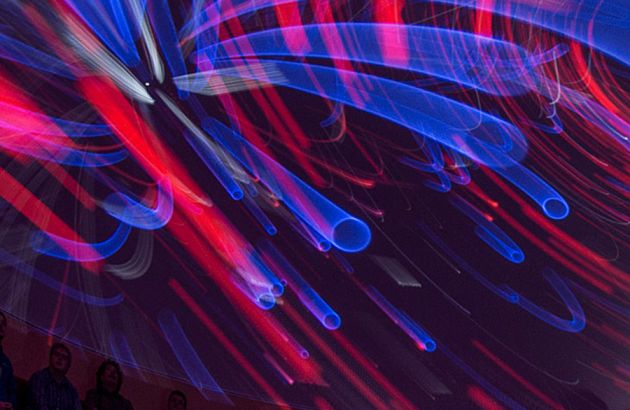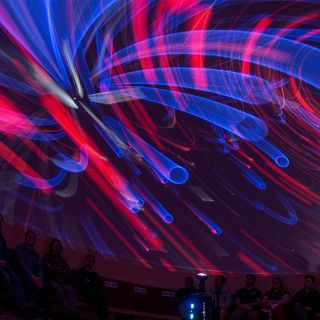 Journey Through Space and Time
Physics and astronomy students conduct live planetarium shows in our Star Gazing Room. Housed in the Payne Native American Center, UM's planetarium provides live shows throughout the year. Learn how to build your own show, operate the projector and guide your audience on an adventure through space.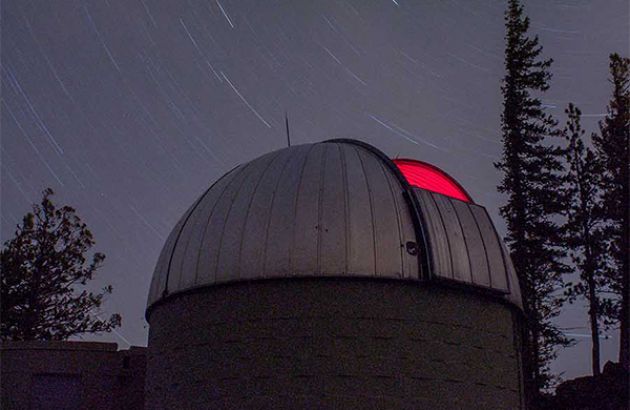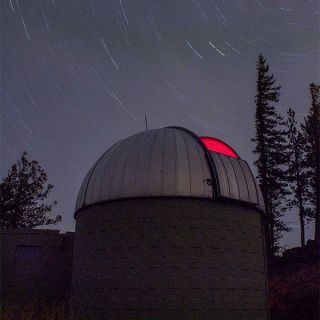 Starry Night Skies
Situated 6,300 feet above the sea, UM's observatory is used for research as well as public outreach and education. During the summer months, students host evenings of observation for the public a few times each month answering questions and teaching how to use various telescopes. The night sky can be observed here with very little light pollution.
Ahmed Diallo, Class of 2000

Currently a staff research physicist at Princeton Plasma Physics Laboratory, Diallo leads one of the topical science groups on the NSTX-U tokamak experiment. Diallo received his Ph.D. in Physics from the University of Iowa in 2005 and had postdoctoral appointments in Switzerland and Australia before joining the staff at PPPL.

Amanda Deisher, Class of 2002

Deisher is now working as a radiation oncology medical physicist at the Mayo Clinic in Rochester, Minnesota. She received her Ph.D. in Physics from the UC, Berkeley in 2008 and had postdoctoral appointments at UCLA and Cern.

Anna (Haugsjaa) Hughes, Class of 2004

Hughes, a scientific programmer at the National Solar Observatory in Boulder, Colorado, received her Ph.D. in astrophysics from the University of Colorado in 2011.

Tristan DeBorde, Class of 2007

DeBorde, a yield engineer at the Intel Corporation in Beaverton, Oregon, received his Ph.D. in physics from Oregon State University in 2014.

Martens, Class of 2008

Martens has returned to her alma mater as a professor of geosciences. She hold's masters degrees from University College London and the University of Cambridge and earned her Ph.D. in Geophysics from Caltech University in 2016.

Collin Jones, Class of 2010

After graduating from UM, Jones was hired by the Radiant-Zemax optical corporation as a physics applications engineer. He is currently vice president at American Truck Wash in Missoula, Montana.

Peter Burns, Class of 2013

Burns completed his Ph.D. in physics from the University of Colorado, Boulder, in 2019. He published part of his dissertation research in an article in Nature Physics: "Harnessing electro-optic correlations in an efficient mechanical converter." (Burns is on left in photo)

Chani Nava, Class of 2015

Nava is a graduate student in astrophysics at Harvard University. Nava is doing research on exoplanets and recently published in the Astronomical Journal: "Exoplanet Imitators: A Test of Stellar Activity Behavior in Radial Velocity Signals."