Passion. Skills. Action.
The Master of Science in Environmental Studies offers a variety of focus areas, such as environmental education, environmental justice, Indigenous knowledge, environmental policy & law, environmental writing, and sustainable food & agriculture. The MS in Environmental Studies is flexible; students, with their academic advisors, design their own study programs by choosing from courses within Environmental Studies, or throughout the University. Apply by January 15 to be considered for teaching assistantships, scholarships, and other funding opportunities.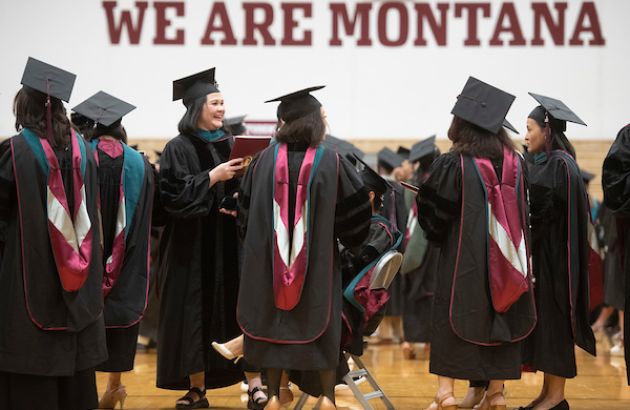 Western Regional Graduate Program
Qualify for 150% of In-State Tuition
The Environmental Studies Program is approved as a distinctive program within the Western Regional Graduate Program (WRGP) of the Western Interstate Commission for Higher Education (WICHE). This means -- if you are a legal resident of Alaska, Arizona, California, Colorado, Hawai'i, Idaho, Nevada, New Mexico, North Dakota, Oregon, South Dakota, Utah, Washington, or Wyoming, -- you will qualify for a tuition rate of 150% of the Montana resident tuition rate.  The UM Graduate School will notify you of your WRGP in-state tuition rate status upon admission. (Subject to continued UM WRGP policy.)
Western Regional Graduate Program
Schedule a Visit
Yes! We want you to visit & you are welcome to schedule one with the Environmental Studies administrator, Adelle Thompson at (406) 243-4659. We can also arrange for you -- via Zoom -- to attend classes, meet with current graduate students, and visit with faculty.