Publication Snapshot: Health Coaching for People with Disabilities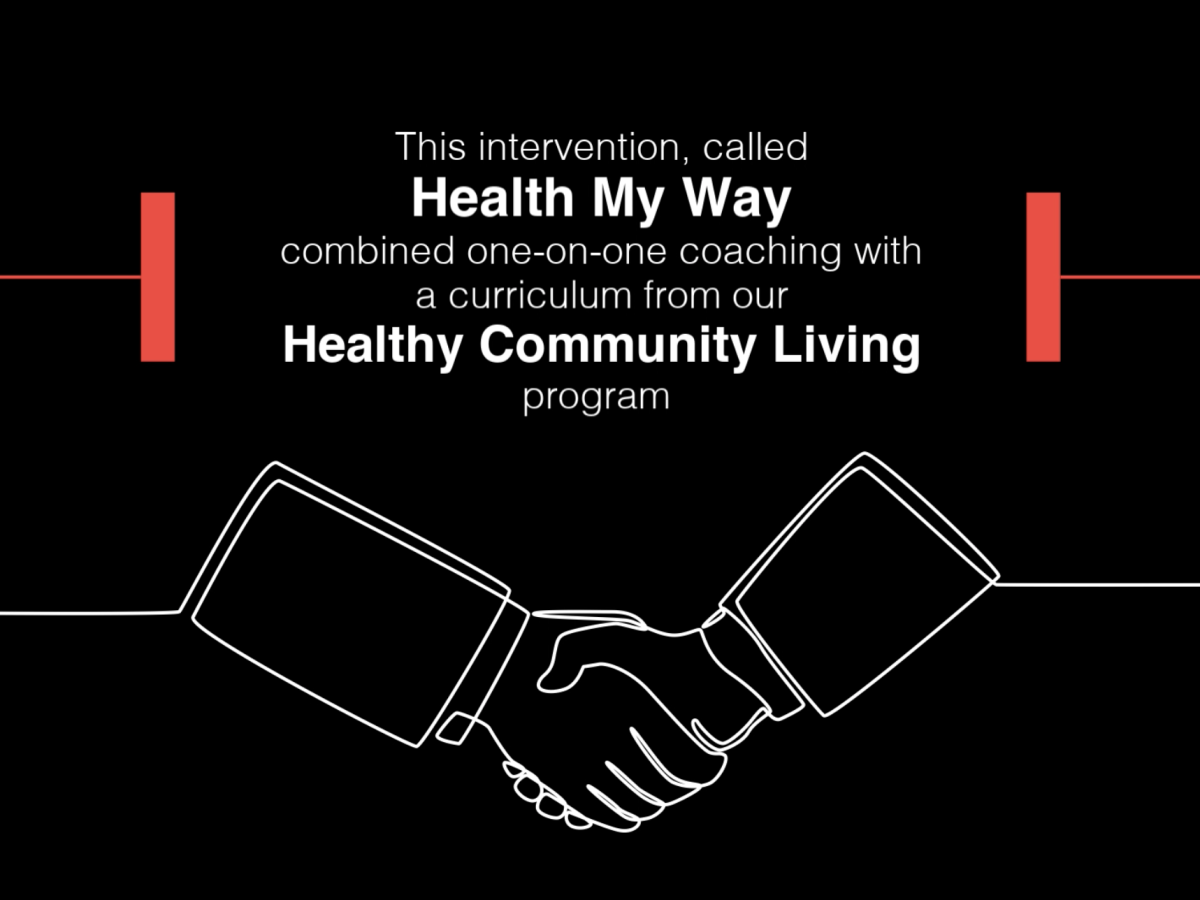 Rural Institute researchers Krys Standley and Rayna Sage explored the effectiveness of an individualized health coaching intervention for people with disabilities in a pilot study. The intervention, titled Health My Way, combined one-on-one health coaching with content from our Healthy Community Living program.
The pilot study used survey data and interviews with participants to examine improvements in participants' health-related quality of life (HRQOL) and health-promoting behavior. Participants in the study showed improvements in HRQOL and health behavior, especially physical activity. These findings are notable, given that this population experiences worse HRQOL than people without disabilities.
Interviews with participants identified ways health coaching can change health behavior. The study identified key factors for successful outcomes. These included providing people with tailored information and social support, and generating enthusiasm for personally meaningful goals.
The findings suggest that health coaching supports people with disabilities in improving their health behavior and HRQOL. Further, this intervention model is promising for people with disabilities who may face barriers such as a lack of transportation or extended travel time. Approximately half of the participants in this intervention connected with their health coaches using telehealth which may be an option for people who live in rural areas.
The complete paper is available to read at Health Coaching for People with Disabilities: An Exploratory Mixed-Methods Study.