Institute for Tourism & Recreation Research
The Institute for Tourism & Recreation Research (ITRR) conducts travel and recreation research in Montana, with a primary focus on the nonresident travel survey conducted throughout the state. ITRR is perhaps best known for producing the widely used statewide estimates of total nonresident visitation and travel expenditures, as well as visitor characteristics, in the state each year, along with the annual estimate of the economic contribution of nonresident travel to Montana's economy. Read more about the nonresident travel survey and visitation and spending estimation models.
ITRR Research Priorities
Economic Impact of Nonresident Travel
Visitor Characteristics and Expenditures
Social and Environmental Impacts of Tourism
Regional and Community Tourism Planning and Development
Niche Market Studies
Geotourism
Outdoor Recreation
Travel and Recreation Yearly Outlook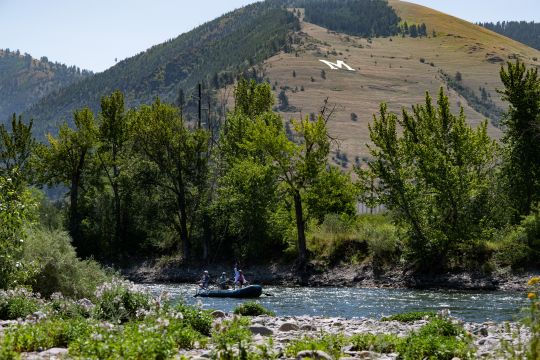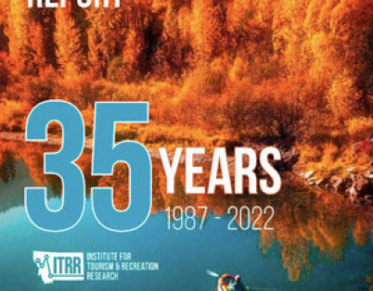 Within the pages of this report, you will discover a comprehensive overview of our past and future research projects, travel, and outdoor recreation information and data, as well as who we are and how we collect data.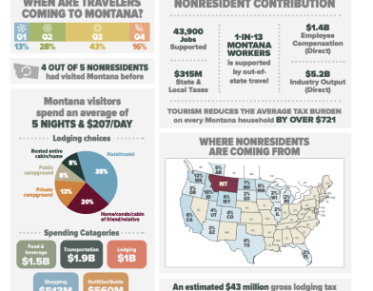 Did you know 12.5 million Montana visitors spent $5.82 billion in 2022? Click here to learn more about what visitors spent and where, what sites they visited, what they did during their visit, and more.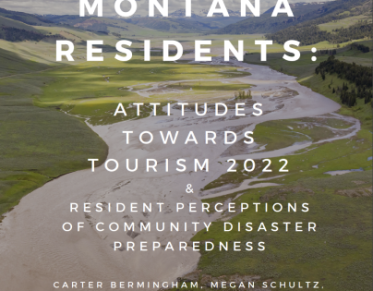 This study was conducted to continue tracking the perception of the tourism industry in Montana, as well as expanding the original survey to include topics such as the perceived economic benefits tourism provides to local communities, crowding at the local community level, as well as questions focused on amenities to support tourism, and disaster preparedness.