Welcome, Parents and Families
Your student is on the path to becoming a Grizzly at the University of Montana and you've got questions. Good news: You've come to the right place. We're here to provide you with the information you need to help your student make the most of their UM Admissions experience.
On these pages, you'll find information about campus visits, resources to help you help your student succeed before they arrive, important dates and deadlines, maps and more.
You and your student are about to embark on a life-changing journey and while your role in your student's life may be evolving, it's just as important as ever. Welcome to the UM community!
Find the Admissions Office on Campus
UM's Admissions Office is located in the Gilkey Building, just off of Arthur Avenue on the east side of campus. You'll find ample parking for campus visitors located directly in front of the Gilkey Building. Be sure to check in with the Admissions Office to receive your parking pass and to begin your visit!
We are excited to host all future Grizzlies and their families for in-person visits! Learn more about campus visit options at UM.
Prepare for your upcoming visit with these resources:
Sign Up to Receive More Information
Do you want your student to receive Admissions information from UM? Complete this form and we'll start communicating with your student! The form also provides you the chance to identify as a parent/family member to receive information relevant to you.
Subscribe to the Griz Family Portal newsletter to stay in the know about admissions events and timelines, campus resources for new students and preparing your student for the transition to college. Personalize your newsletter to receive the information that matters most to you and your student.
Help Your Student Connect with Peers
Finding friends and building a community is a key factor in student success, retention and persistence to graduation. Help your student make connections with other students before they even arrive on campus by encouraging them to download the ZeeMee app and join the University of Montana Admitted Students community.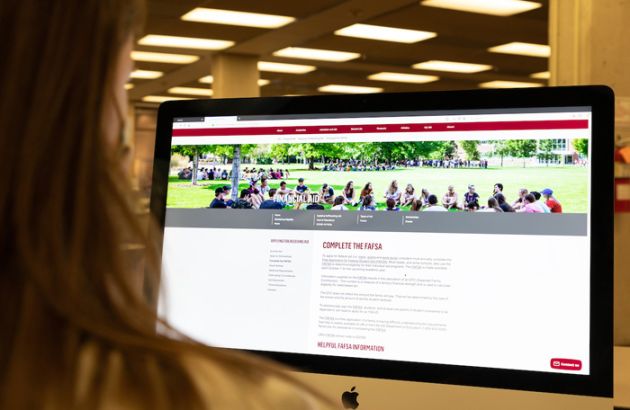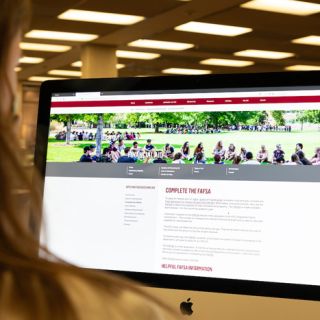 FAFSA: What You Need to Know
Prospective college students must complete the Free Application for Federal Student Aid, or FAFSA, to receive federal funding for higher education. 
Tips for completing the FAFSA
Visiting Missoula
Learn more about Missoula and western Montana:
Admissions and New Student Events