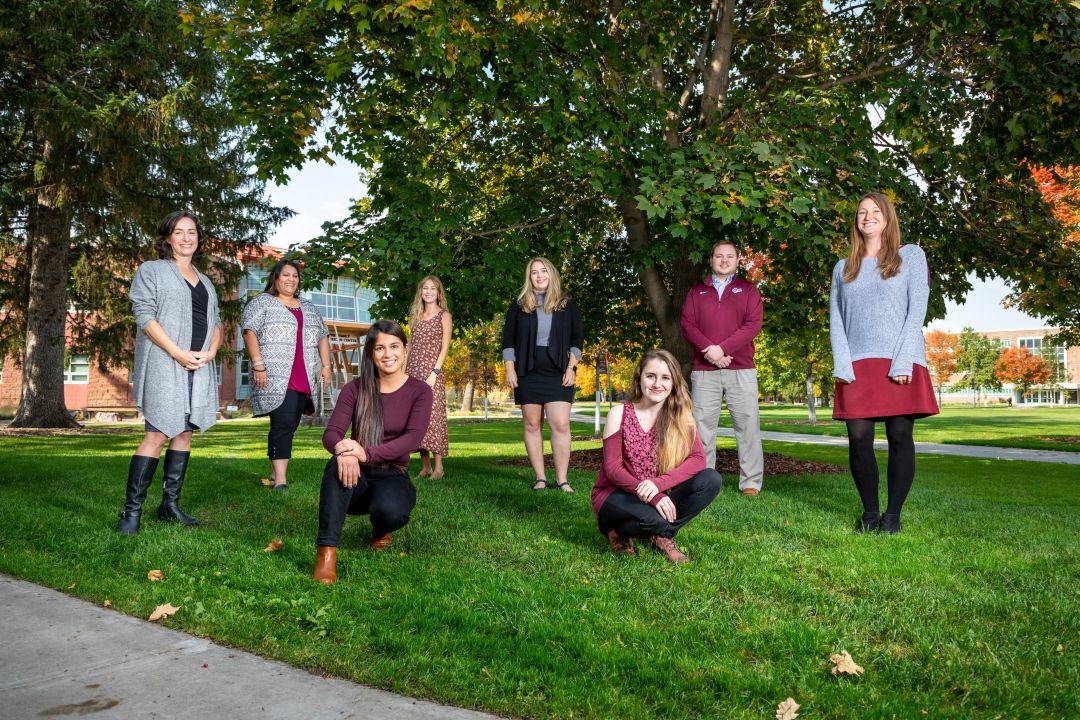 Admissions Counselors
From the moment you learn about the University of Montana, Missoula College or Bitterroot College until your first day of class, the entire Undergraduate Admissions team will be by your side working to support you becoming a Griz. Everyone on our team – from Admissions Representatives to Evaluators to our beloved campus Advocates – are here to make sure that you are taken care of and get the answers you need, when you need them. You might never meet a friendlier group of people, so feel free to contact them at any time.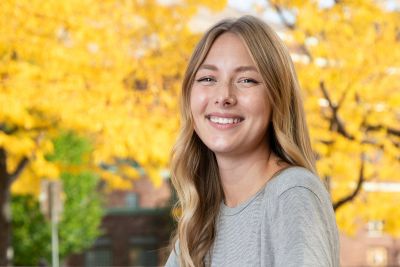 Kara Adolphson
Admissions Counselor
admiss@umontana.edu
406-243-6230
Territories Include:
Arizona, California, Connecticut, Washington DC, Delaware, Illinois, Maine, Maryland, Massachusetts, Michigan, Montana (South Central region- Bozeman area), New Hampshire, New Jersey, New York, Rhode Island, Vermont, Virginia, West Virginia, Wisconsin
Kara was born in Salt Lake City, Utah and raised in the Bitterroot Valley of Montana. She has called Missoula home for the past eight years and loves to tell people everything that she treasures about what she believes to be the best city in the state.
Kara is a 2016 graduate of the University of Montana Psychology Department and feels passionate about connecting with prospective students and families on a personal level. She is determined to help students make their college dreams come true and show them that no aspiration is too big, small or far-fetched.
As a self-described "low-impact outdoors person" and a regular concert, performance and art gallery attendee, you might spot Kara hiking around Waterworks Recreation Area or grooving to a pop-up concert in Caras Park. She is full of Fun Facts about Missoula and loves to learn new tidbits about the campus and town that she loves.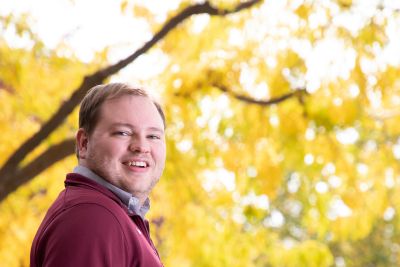 Shaun Bummer
Admissions Counselor
admiss@umontana.edu
406-243-2280
Territories Include:
Alaska, Arkansas, Hawaii, Iowa, Kansas, Missouri, Montana (Eastern region- Miles City area), Nebraska, North Dakota, Oklahoma, Oregon, South Dakota, Washington (Western region- Seattle area)

Shaun is a Missoula native and a proud graduate of the University of Montana (Class of 2015) with a BA in Political Science and History. As a student at UM, Shaun was the coordinator of UM Advocates and was also a part of the Davidson Honors College and Greek Life. Shaun also holds a Master of Public Administration from Arkansas State University.
After living in Oregon for two years and in Las Vegas for a year and a half, Shaun is thrilled to be back in Missoula and at UM since March 2019. At UM, Shaun serves as the Admissions Representative for the Pacific Northwest and Eastern Montana.
Shaun loves attending University of Montana athletic events, including football and basketball, watching Chicago White Sox baseball, and playing golf. One of his many life goals is to visit every Major League Baseball ballpark - he's about halfway there! One of his other life goals is to be on Jeopardy in the future. Shaun has also frequently been involved in taekwondo throughout his life and holds a 2nd-degree black belt.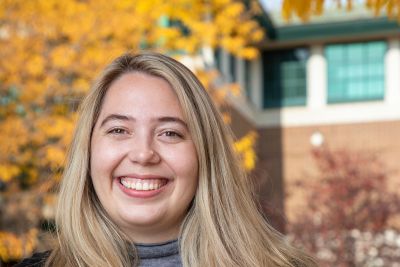 Sophie and her family moved from the Midwest to Missoula, Montana the summer before she started third grade. She was thrilled with the move, as she thought living in Montana would automatically make her a "real cowgirl". Sophie might not have ever become that cowgirl, but does consider herself a Missoula native. Sophie's parents both worked for UM, which meant that she spent a lot of her free time exploring campus with her younger sister after school. While attending Hellgate High School, Sophie was able to walk/bike the 5 blocks to UM to take French courses. After high school, she decided to go explore other parts of the country and world, always with the intention of coming back to Missoula.
Sophie studied English and French during her undergraduate years in Southern California (and, for a semester, in Brussels, Belgium!), before pursuing a Master's degree in Library and Information Studies in the Midwest. While Sophie's original intention was to go into a field where she could work alone in an archive or library, she realized her love for higher education and working directly with students. She moved back to Missoula and began working for the Undergraduate Admissions Office in 2019 and is thrilled to be back in her favorite place!
In her free time, Sophie's favorite things are reading, cross country skiing, dog walks at McClay Flats, and, most recently, outdoor movie nights at the baseball stadium. She loves to share recommendations for things to do in Missoula, and always encourages visitors to spend some time exploring downtown and the river trail!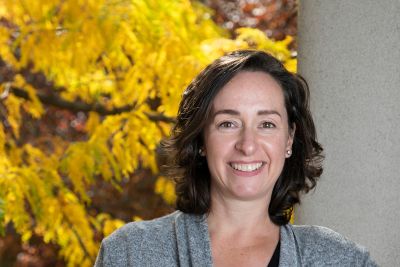 Brigitta grew up in Missoula and attended Sentinel High School, falling in love with languages and cultures through the study of French and Latin.  In college she had the opportunity to study Chinese which took her on a journey to graduate school and then on to experiences living and working across the U.S. and internationally. 
The opportunity to teach at a bilingual high school in China led Brigitta into the world of college admissions.  Working with international students and their parents as UM's International Admissions Counselor since 2018, she relishes reaching out to international audiences and introducing them to great educational experiences at UM.
When she's not in the office, Brigitta loves travel, cooking, and learning new skills.  She also keeps busy with friends and family and doesn't miss an opportunity to float the Clark Fork River in Missoula each summer.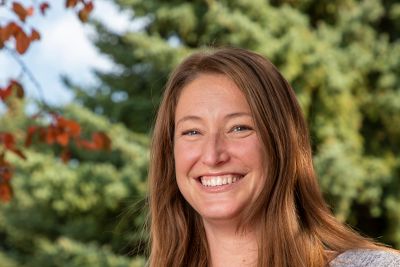 Leah Lipka
Admissions Counselor
admiss@umontana.edu
406-243-2469
Territories Include: 
Alabama, Florida, Georgia, Idaho, Louisiana, Minnesota, Mississippi, Montana (South Eastern region- Billings area), Nevada, North Carolina, South Carolina, Utah, Washington (Eastern region- Spokane area)

Leah grew up in Fairbanks, Alaska and earned her Bachelor's Degree in Psychology from Brandeis University.  Wanting to further her career, she went back to school and earned her Master's in International Education from the Universidad de Alcalá outside of Madrid.
Leah has coached swimming in Alaska and Texas and taught English in South Korea and Spain. Working with students and families has been her favorite part of these jobs and she is fortunate she can continue to do so in her role as an Admissions Counselor at UM.  Leah loves highlighting the amazing opportunities UM offers both in and out of the classroom. She is thrilled to be a part of the admissions team and to call Missoula home.
Leah's love for adventure has brought her to 35 states and 6 continents. She once walked 2,200 miles from Georgia to Maine on the Appalachian Trail. When not working, you can find her soaking up all western Montana has to offer at a First Friday Art Walk, floating on the river, skiing at Snowbowl or exploring the pristine nearby wilderness areas with her backpack on.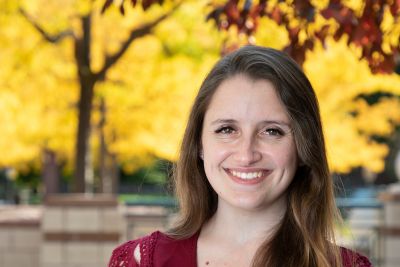 Sally Shields
Transfer Student and On Campus Admissions Counselor
admiss@umontana.edu
406-243-2476
Born and raised in Santa Cruz, CA, Sally has always been someone who has enjoyed helping people in different capacities. Growing up, her hobbies have spread far and wide with some of the most notable being music, photography, and animal shelter volunteering. She never missed an excursion downtown, to the Beach Boardwalk, or to concerts.
After heading to Los Angeles to receive her degree in Anthropology/Sociology, Sally realized that Missoula was much more her speed. She has loved taking advantage of all Missoula has to offer including the outdoor opportunities, amazing food, and great community. She joined the UM Admissions team in 2019, realizing that her desire to help others can be satisfied in the form of assisting students in finding their path to higher education. She loves the rewarding feeling of knowing that she helps students realize their next steps toward pursuing their dreams, as she believes everyone has great potential.
On weekends, you can most often find Sally at the dog park with her dog, Solši, enjoying a walk by the river, eating at a number of her favorite restaurants, or playing video games. She loves meeting new people and learning about new things so if you see her around, feel free to say hi!