Admissions Counselors
From the moment you learn about the University of Montana, Missoula College or Bitterroot College until your first day of class, the entire Undergraduate Admissions team will be by your side working to support you becoming a Griz. Everyone on our team – from Admissions Representatives to Evaluators to our beloved campus Advocates – are here to make sure that you are taken care of and get the answers you need, when you need them. You might never meet a friendlier group of people, so feel free to contact them at any time.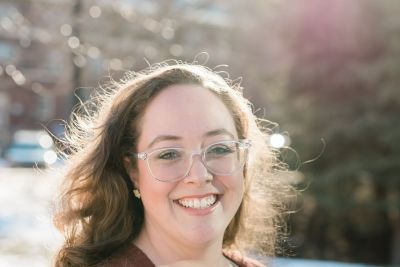 Brittany Smith
Transfer Admissions Counselor
admiss@umontana.edu
406-243-6266
Territories Include:
All students transferring to the University of Montana with 12 or more credits earned while pursuing a degree. 


Looking out the window and seeing mountains all around is a dream come true. Brittany grew up on the east coast in the "Lake Ontario region," as she calls it, having lived in Rochester, New York and Toronto, Ontario, Canada, and she describes moving to the Rocky Mountain West as life-giving. She loves to get outside, whether walking, hiking, biking, floating, or currently training to run a marathon!

After earning a Bachelor of Science in Kinesiology & Psychology from Gordon College, Brittany traveled the world for a year before returning to school, resulting first in a Master of Theological Studies from Tyndale Seminary, and then a Master of Arts in Higher Education from Geneva College.

Brittany is still "figuring out what she wants to do when she grows up," but with years of experience working at six different colleges and universities across three US states and two Canadian provinces, she has found a sweet spot working with prospective students and their families. Here at the University of Montana, Brittany works most closely with transfer students and helping to guide them on the journey to calling Missoula and the U, home.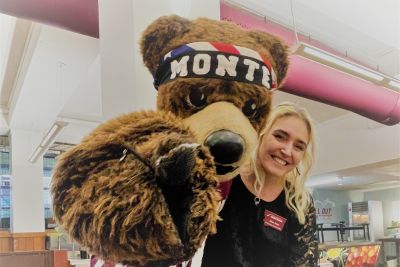 Hope Jones
Admissions Counselor
admiss@umontana.edu
406-243-6266
Territories Include:
Montana Counties: Flathead, Glacier, Lake, Lewis and Clark, Lincoln, Mineral, Pondera, Sanders, Teton, Toole

States: 
California, Southern Idaho, Oregon, Western Washington
When not working at UM you'll find Hope taking cycling classes at SOBBACYCLE, taking photos for Montana Craft Beer Connection (a local beer magazine) and hanging out with her friends and family.  

Hope graduated from Pacific Lutheran University in 2019 with a Bachelor's Degree in Studio Arts and a Minor in Communication. She moved to Missoula during the summer of 2019 on a Teaching Assistantship for the Rocky Mountain School of Photography and has been in Missoula ever since.

Hope came to the University of Montana because she has always had a passion for helping others – and finds her responsibilities as an admission counselor so rewarding because she is able to help students find their passion and their new home for the next 4 years.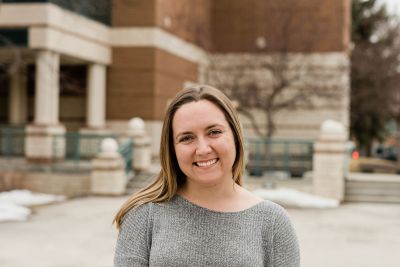 Chanelle Pederson
Admission Counselor
Admiss@umontana.edu
406-243-6266
Territories Include:
Montana Counties: Beaverhead, Broadwater, Cascade, Deer Lodge, Gallatin, Jefferson, Madison, Meagher, Park, Powell, Silver Bow

States: 
Alaska, Arizona, Colorado, Hawai'i, Northern Idaho, North Dakota, New Mexico, Nevada, South Dakota, Utah, Eastern Washington, Wyoming
Missoula has become Chanelle's home away from home! She has fully immersed herself into the Missoula community. You can find Chanelle enjoying backpacking, hiking, concerts, the Famous Farmer's Market, skiing, and running. Missoula is such a unique and exciting place Chanelle is happy to call home! Go griz!
Chanelle originally hails from Puyallup, Washington. A 2018 student-athlete, Chanelle graduated from the University of Montana with her B.A. in Communications. Chanelle will say the four years she spent at the University of Montana were some of the best years of her life. She is passionate about helping students reach their fullest potential and being an advocate for all of the awesome opportunities that the University of Montana has to offer.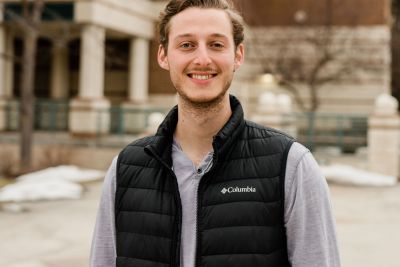 Connor Frakes
Admissions Counselor
admiss@umontana.edu
406-243-6266
Territories Include:
Everything East of the Mississippi: Alabama, Connecticut, Delaware, Florida, Georgia, Illinois, Indiana, Kentucky, Maine, Maryland, Massachusetts, Michigan, Mississippi, New Hampshire, New Jersey, New York, North Carolina, Ohio, Pennsylvania, Rhode Island, South Carolina, Tennessee, Vermont, Virginia, Washington D.C. and West Virginia 


Missoula was never on Connor's bucket list of places to stay out West, but driving through and grabbing dinner on the Clark Fork River completely changed his mind. Coming from little hills in Northeast Ohio to a vibrant mountain town with alpine forests and lakes couldn't compare.
Connor loves all things outdoors, including hiking, snowboarding, and kayaking (and maybe ice climbing one day, if he's feeling up for it?). Reading, watching sports, and playing Rocket League are great for rainy days.  
Connor has three years of prior admission experience inside and outside of Montana, and he enjoys working closely with students and families to meet their educational goals. His focus with the University of Montana is to help students from the eastern United States find their next home.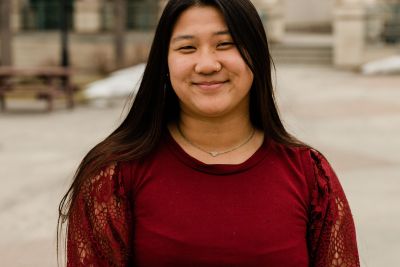 Jeraca Tempel
Admissions Counselor
admiss@umontana.edu
406-243-6266
Territories Include: 
Montana: Big Horn, Blaine, Carbon, Carter, Chouteau, Custer, Daniels, Dawson, Fallon, Fergus, Garfield, Golden Valley, Hill, Judith Basin, Liberty, McCone, Musselshell, Petroleum, Phillips, Powder River, Prairie, Richland, Roosevelt, Rosebud, Sheridan, Stillwater, Sweet Grass, Treasure, Valley, Wheatland, Wibaux, Yellowstone

States: Arkansas, Iowa, Kentucky, Louisiana, Minnesota, Missouri, Nebraska, Oaklahoma, Texas, Wisconsin

Jeraca doesn't know how to put into words how funny she is. Guess you'll have to schedule a meeting with her or campus visit to find out.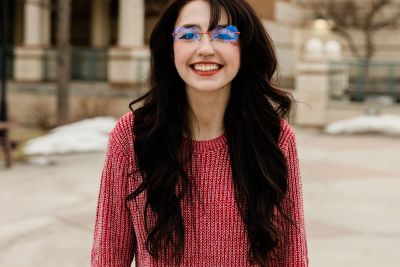 Talia Nicholls
Admission Counselor
Admiss@umontana.edu
406-243-6266
Territories Include:
Montana Counties: Missoula, Granite, & Ravalli

States: 
The 406 - Montana! 
Talia is originally from Butte, MT but has called Missoula home since 2018 upon transferring to the University of Montana her freshman year.
At UM, Talia would find her passions spanning across a multitude of spaces, leading her to graduate with four degrees in Communication Studies, German, Management & Entrepreneurship and International Business in December of 2021.
During her undergraduate career, Talia was very involved in campus activities, acting as a tour guide and orientation leader four 3 years. It was in this role that Talia fell in love with all things UM and Missoula and how she found herself as an admissions counselor for the Missoula territory upon graduation. "Finding UM was like coming home, why would I give that up?"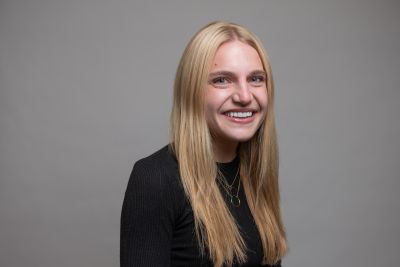 In her free time, Susie loves to travel, read, craft, and spend time outside.  She is up for any adventure and is excited to share her favorite local Missoula spots!
Susie grew up in Missoula and has biked, skied, hiked, and rafted the Missoula area since she was little.  Her parents were Grizzley athletes, and her family still enjoys going to the athletic games and music performances to cheer on the Grizzlies.  
Susie graduated with a degree in Human Development from Cornell University in Ithaca, New York.  While completing her undergraduate degree, she volunteered as a mentor for high school students, worked in the admissions office, and joined the sailing team.  After graduating in 2019, she worked in financial consulting in New York City until she decided to move back to Missoula and continue to work remotely.  She is now pursuing her master's degree in Business Administration at the University of Montana and is very excited to be able to work and study in her hometown!
Hannah's favorite food is tacos and enjoys playing or watching sports. One of her newfound passions is playing hockey for WHAM at the Glacier Ice Rink. She is a cat lover and enjoys reading and discovering new books and prefers a warm hot coco to bitter coffee.

Hannah is a Montana native and grew up in the small town of Choteau. Out of the 32 high school graduates, Hannah took a leap alone to the University of Montana and has enjoyed Missoula since 2015. 

Hannah is a 2019 graduate of the University of Montana Psychology Department and enjoys working closely with students to pursue their college goals.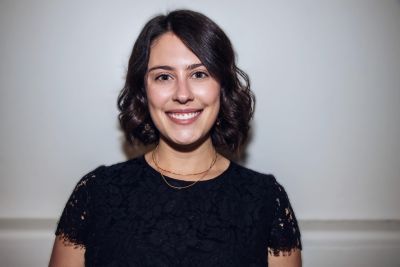 Brigitta Lee

Assistant Director of Admissions Evaluations

406-243-2496

Brigitta.Lee@mso.umt.edu

Andrea Reed

Freshman Evaluator
admiss@mso.umt.edu
406-243-6266

Grace Foster

Freshman Evaluator
admiss@mso.umt.edu
406-243-6266

Maria Spence

Administrative Associate 
admiss@mso.umt.edu
406-243-6266