Possibilities
Students in the Computer Science Department at the University of Montana can expect to qualify for the many high-paying tech jobs that await them in Montana and nationally. While students, they should seek paid internships that will broaden their experience and skills. Our department provides many resources to help place students with internship opportunities.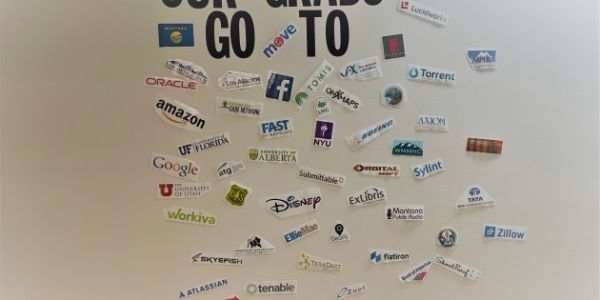 Jobs
Computer science is one of the most in demand fields in the nation, with far more positions than qualified applicants, a trend that the Bureau of Labor Statistics expects to continue.
Employees with computational skills are in incredibly high demand. Nationwide, there are two job openings for every computer scientist, and the demand in Montana is even higher. There are over 290 high tech companies in Montana, and high tech jobs in Montana are growing seven times faster than all other segments of the Montana economy.
Starting salaries for CS Bachelor's recipients average $71,500, with mid-career salaries in the low six figures (source). Unlike many other fields, Montana jobs in computer science pay as well as their national counterparts.