U.S.-Vietnam Environmental Exchange
A High School Youth Exchange in Celebration of the 25th Anniversary of U.S. – Vietnam Bilateral Relations:
Shared Environmental Issues Facing Vietnam and Montana
In celebration of the 25th anniversary of normalized relations between the U.S. and Vietnam, the U.S. Embassy in Vietnam is sponsoring an Exchange on Global Environmental Issues for 25 high school students, from each the U.S. and Vietnam. The focus is shared environmental and natural resource issues between the two countries, interwoven with cultural exchange.
This program includes three components:
A virtual exchange from January-June 2021.

Traveling to Vietnam in July 2022 (COVID-19 permitting)

Hosting Vietnamese students in Missoula in August 2022 (COVID-19 permitting)
Please note that the program is completely free to participants other than the cost of a personal passport and travel immunizations. If these costs are a barrier to participation, students are welcome to apply for financial aid.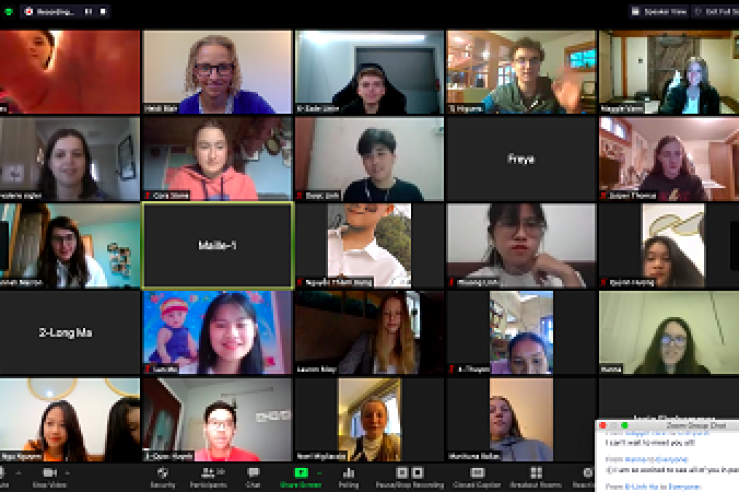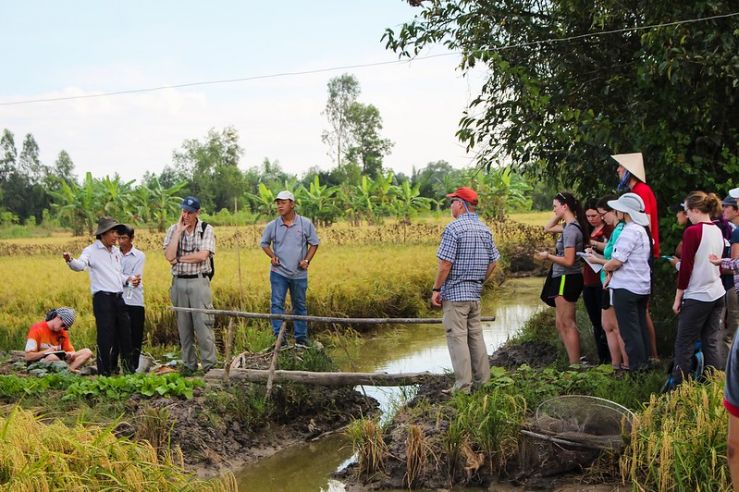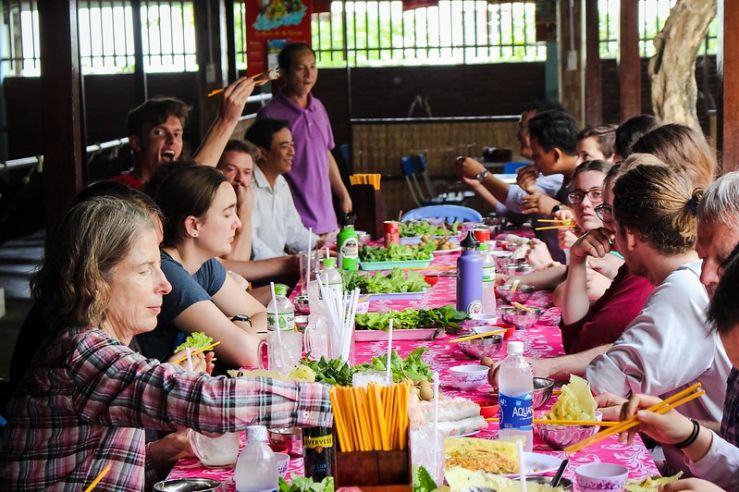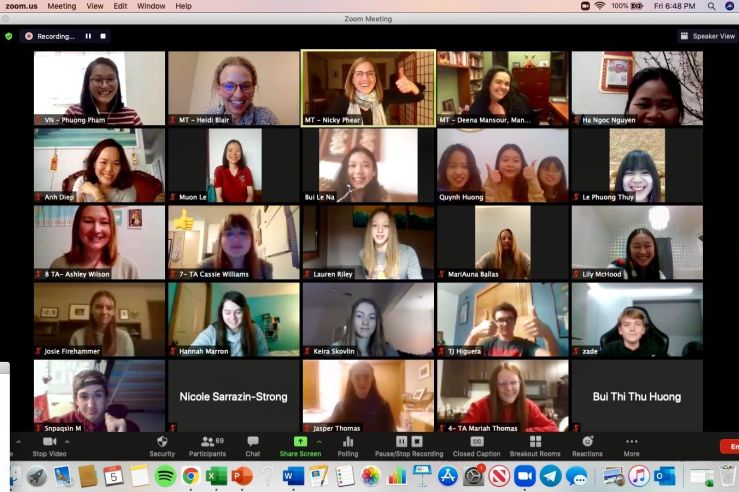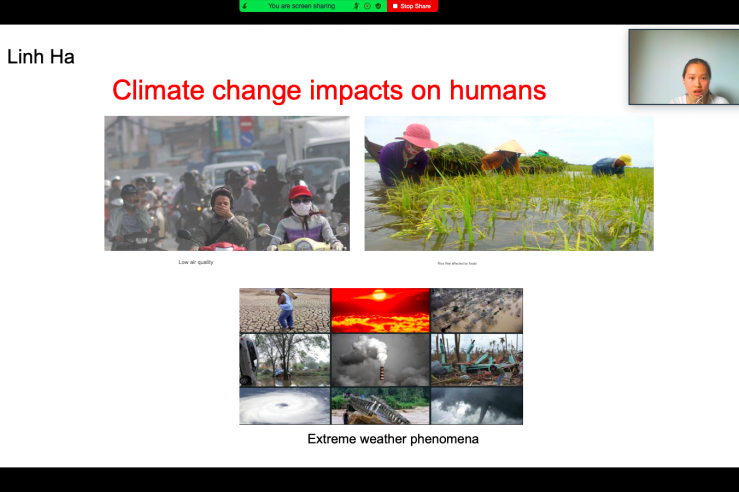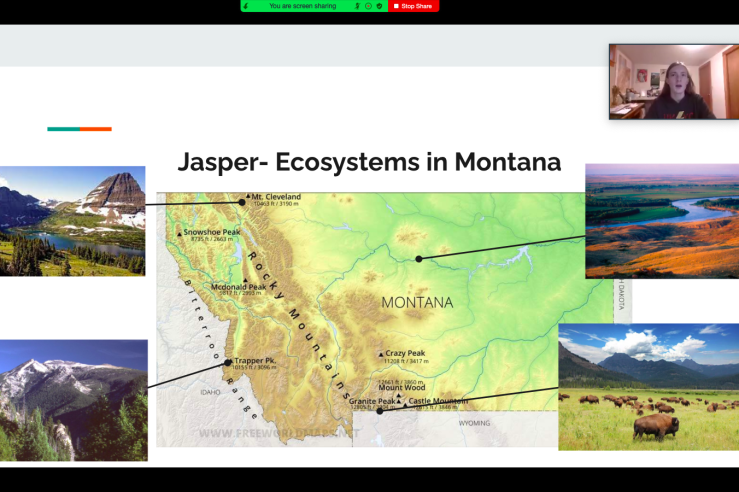 Program Goals
Celebrate shared interests between American and Vietnamese youth in commemoration of the anniversary of bilateral relations.

Develop cultural competencies and a sense of global citizenship in youth through collaborative exploration of respective cultures and societies.

Explore environmental issues in the context of a globalized society, drawing comparisons between Vietnam and the U.S.

Develop, refine, and demonstrate leadership by engaging in dialogue, collaboration, negotiation, and project development.
Program Description
The exchange emphasizes cultural diversity and enhancing cross-cultural understanding while comparing complex environmental issues that directly affect the youth participants. In a state with minimal opportunity for international engagement, Montana students gain the unique experience of exposure to another culture while engaging with English language learners. Vietnamese students strengthen their capacity to communicate in English, while gaining the opportunity for supplementary language instruction from the UM English Language Institute to build confidence and proficiency.

In spring 2021, Missoula County Public Schools students joined Vietnamese peers for the virtual exchange program. University of Montana faculty, staff and students and Vietnamese partners supported learning objectives about U.S. and Vietnamese culture and society, intercultural communication, and environmental issues in both countries. Directed by Dr. Nicky Phear, environmental content focused on four themes: nature and biodiversity conservation, plastic pollution and zero waste strategies, climate change impacts and solutions, and youth engagement in environmental action. The exchange maximized direct engagement between students in synchronous and asynchronous formats, culminating in mixed-country projects and presentation by small groups.

With the foundation of knowledge and relationships developed during the virtual exchange, students are eager to build on these connections in-person. Travel is tentatively scheduled for summer 2022, pending health and safety concerns related to the pandemic.

Following the final session of the virtual exchange, MCPS students have remained connected to their Vietnamese peers through writing postcards and on social media, while continuing to learn about Vietnam. For example, students attended a UM lecture featuring author Viet Thanh Nguyen, who spoke about his experience as a Vietnamese refugee in the U.S. and his novel, The Sympathizer. In February, they will have the opportunity to meet former U.S. Ambassador to Vietnam Ted Osius.
Tentative Travel Timeline
MCPS students travel to Vietnam: 
Tentatively scheduled for July 16 – 28, 2022. This 12-night stay in Vietnam will provide students an immersive experience learning about Vietnam's nature, environment and culture while further connecting with Vietnamese peers.
Vietnamese students travel to Montana:
Tentatively scheduled for August 2022. MCPS students committed to welcoming their Vietnamese friends and peers by joining a minimum of six sessions during the visit. This will include participating in academic sessions and introducing them to things you love about Missoula, and potentially hosting a small group of students for a meal in your home or an outdoor picnic.
Randi is a Program Manager at the Mansfield Center. After graduating from the University of Montana with a degree in Japanese Studies, she lived in Japan for five years teaching English with the JET Program. This experience led to a deep understanding of cross-cultural engagement. She returned to the States in 2018 and is excited to bring her intercultural skills to the Mansfield Center.
Peter McDonough directs UM's Climate Change Studies program and teaches within the Davidson Honors College and Franke Global Leadership Initiative. He began teaching as an education volunteer with the Peace Corps in Tanzania, where he lived and taught high school for three years. Service brought to light the global and human reality of environmental crises and the challenge of energy development. Peter has since worked primarily in climate change education, introducing courses on energy, climate solutions, human health, biomimicry, and more to UM students. Outside of school, he can be found drumming with local music groups and wandering the Missoula trails. Peter holds a BS in Physics from the University of Puget Sound, a MS in Civil and Environmental Engineering from Stanford, and a MS in Environmental Studies from the University of Montana. He identifies as a dog person.