Nancy Borgmann Diversity Award
(formerly the Annual Diversity Award)
The Nancy Borgmann Diversity Award, named in honor of a former Director of the Office of Affirmative Action and Equal Opportunity, recognizes contributions made by an individual who supports the University's mission on diversity. The award comes with a $1,000 prize.
Who is eligible:
All full-time permanent University employee who has contributed substantially to cultural diversity at UM.
Who may nominate:
Any member of the University community may nominate.
Nomination requirements:
A one- or two-page narrative to describe how the individual has served as an example to others, provided service significantly beyond the normal expectations of his/her position, demonstrated through action the ideals of cultural diversity and furthering unity, helped others gain greater understanding of diversity and multiculturalism, and demonstrated exceptional talents that brought special recognition and pride to the University of Montana.
At least three, but no more than five, letters of support. At least one letter must be from a student.
Submit nomination using Submittable: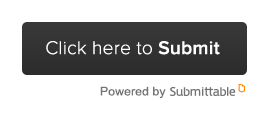 Disability Services for Students
Lommasson Center 154

A committee of student, staff and faculty representatives from the Diversity Advisory Council will select the award recipient.  For more information, please call Mika Watanabe at 243-6535.  
2017 Winner
Tobin Miller Shearer
Associate Professor, Department of History