Americans with Disabilities Act Award
The Americans with Disabilities Act (ADA) Award honors individuals whose important contributions advance education and employment opportunities for people with disabilities at the University of Montana-Missoula. The ADA Team recognizes that endeavors toward carrying on the spirit of the ADA require commitment and perseverance through challenges. Awardees continually set a high standard of excellence by honoring the importance of civil rights laws, using best quality practices, and creating innovative solutions that support the vision of the University of Montana to create a completely accessible campus.  The award comes with a $1,000 prize.
Who is eligible:
All UM faculty and staff.
Who may nominate:
Any member of the University community, including students.  
Nomination requirements:

Please use the link below to submit a nomination
Letter of no more than two pages addressing why the nominee meets the intent of the award.
Three letters of support.
Submit a nomination using Submittable: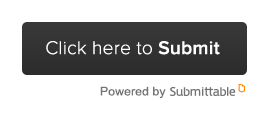 Office of Legal Counsel
243-6419
2016 Winner
Jameel Chaudhry
Campus Architect

Previous winners include Jennifer Schoffer Closson, Janet Sedgley, Barb Seekins, Bernadine Gantert and President George M. Dennison.