Distinguished Teaching Award
The $500 Distinguished Teaching Award is an extraordinary honor bestowed on those faculty who, regardless of rank, have exhibited a history of excellence in classroom teaching and have demonstrated a quality long-term impact upon their students.
Who is eligible:
Any tenured or tenure-track faculty member who has not previously received a Distinguished Teaching Award.
Who may nominate:
All UM faculty, deans and department chairpersons (no self-nominations.) Documentation may be compiled by the nominee, his or her chairperson, or any faculty member, although it is typically forwarded by the chair.
Nomination requirements:
Nomination letter (limited to two pages).
Letters of recommendations 1-3
Unsuccessful nomination information from previous years may be made current and resubmitted.
The best letters of nomination tend to include a specific detail that supports the generalizations made about teaching excellence.
Additional materials (optional):
You may submit additional materials that could include:
Evidence of multiple strategies for good classroom learning.
Assessment plans that demonstrate student learning.
Information about authored textbooks and laboratory manuals used outside UM.
Authored papers on teaching techniques in education journals.
Evidence of students' success following graduation.
Short description of presentations relative to teaching methods. 
Statement of nominee's teaching philosophy.
Submit nomination using Submittable: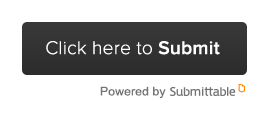 Questions:
Nathan Lindsay
Office of the Provost
University Hall 126
2018 Winner
No award was given