Graduate Assistant Teaching Award
The Graduate Teaching Award was established by the UM Center for Teaching Excellence, the Graduate School, and the Office of the Provost to honor outstanding teaching by a graduate teaching assistant. Winners receive $500.
Who is eligible:
Graduate teaching assistants.
Who may nominate:
A department, class or student in the nominee's class. Documentation may be compiled by the nominee, or the nominator, and forwarded.
Nomination requirements:
Please use the link below to submit a nomination form

Nomination letter (limited to two pages). The best letters of nomination tend to include a specific detail that supports the generalizations made about teaching excellence.

Letter of recommendation (in addition to the nomination letter) from a department, class or student in a current or previous class taught by the nominee.

Available student evaluation results from the nominee's classes.
Additional helpful information for nominees include the following:
a list of courses taught.

evidence of multiple strategies for good classroom teaching.

assessment plans that demonstrate student learning.

any papers on teaching techniques.

any presentations relative to teaching methods.

statement of nominee's teaching philosophy.

any other evidence of distinguished teaching.
Submit nomination using Submittable: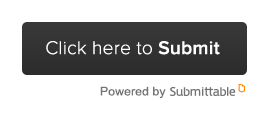 Questions:
Nathan Lindsay
Office of the Provost
University Hall 126
The selection committee will consist of a subset of members from the Graduate Council. The selection committee will make a recommendation for the award to the Provost.
2018 Winner
Lauren Foltz

Divsion of Biological Sciences