Outstanding Service to Students Award
The $500 Service to Students Award recognizes competent and courteous services, including academic and personal advising, by staff.
Who is eligible:
Any individual staff member, contract professional or employee on a letter of appointment.
Staff members nominated for this award should have demonstrated:
commitment to making the university experience a positive one for students.
service to students that assists in cutting through campus bureaucratic red tape.
commitment to the development of quality programs and/or activities that contribute to personal and academic development of the student and/or the university experience.
demonstrated commitment to "being there" for students when they encounter personal or academic problems.
demonstrated recognition of our role as an institution of higher education and that our primary customers are the students.
commitment to ASUM's motto of "Students 1st!"
Who may nominate:
Faculty, staff, administrators or students.
Nomination requirements:
Please use the link below to submit a nomination form
letter of introduction by nominating person.
brief UM employment history.
minimum of three letters of recommendation. (Letters from students are encouraged.) 
Submit nomination using Submittable: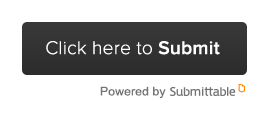 Questions:
Laurie Fisher
Career Services
Lommasson Center Room 154
Judged by:
The Service to Students Award Committee will select the nominee and make a recommendation to the President. The committee will be chaired by an administrator from Student Affairs and comprised of administrators from Academic Affairs, Research Administration, and the President's Office, along with one staff member, one faculty member, and one student representative.
2018 Winner
Linda Green
Curry Health Center