UM College of Business Grad Programs Offer Application Fee Waiver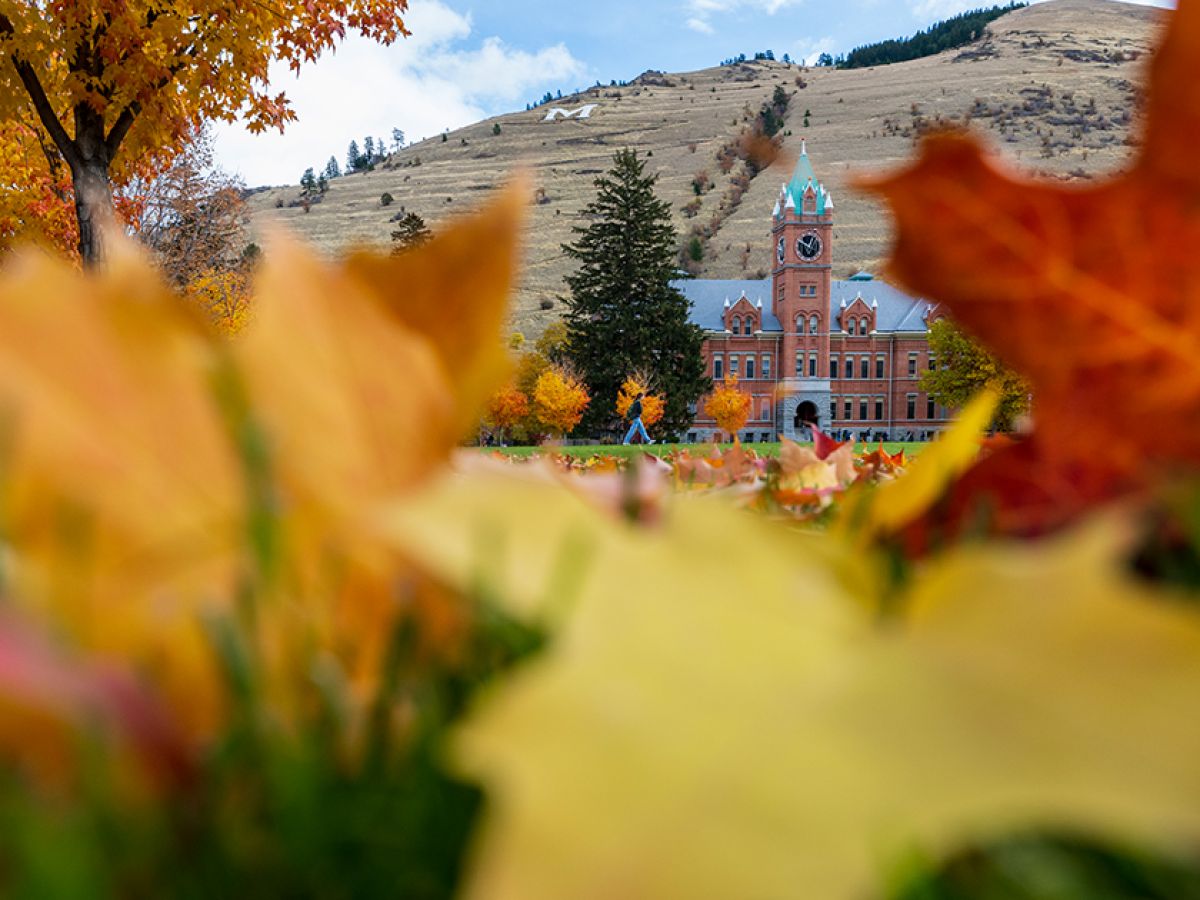 Dec. 30, 2022
MISSOULA – There has never been a better and easier time to earn a graduate degree from the University of Montana College of Business. From Jan. 1 to Feb. 1, the UM College of Business will waive application fees for the Master of Business Administration (MBA), Master of Science in Business Analytics (MSBA) and Master of Accountancy (MAcct) programs.
Applicants will need to submit the Learn More interest form to learn how to utizlize the application fee waiver during the official application process.
All three programs offer courses in-classroom, online or a combination of the two. The flexible delivery of the MBA and MSBA allow students to take courses on their time, while the MAcct program delivers courses synchronously in the classroom and online. All three programs allow students to participate from anywhere in the world.
Along with graduate assistantships, scholarships are available to UM College of Business students. Last year, over $100,000 in scholarships were awarded specifically to UM College of Business graduate students. Each scholarship recipient receives no lower than $1,000.
The scholarship application for the 2023-24 school year opened on Dec. 1 and closes on March 1, 2023.
An MBA from UM prepares students to operate in today's rapidly changing professional environment. The business college will help broaden and deepen the knowledge and skills to meet today's challenges and succeed in the workplace of the future.
The MAcct program at UM is the only accounting program in the state of Montana to have a separate accreditation from the Association to Advance Collegiate Schools of Business (AACSB). Only 185 programs – just 1.5 % of the world's business schools – have attained accreditation in both the accounting program and business school. UM MAcct alumni pass the CPA exam at rates far above national averages, and 95% of students have jobs on graduation day.
Data has become more than a trend, it's the new language of business. The MSBA prepares graduates for successful careers in the newest frontier of the professional environment – at the intersection of business, statistics and computing.
For more information on the graduate programs in the UM College of Business, email programs director Dawn Hambrick at dawn.hambrick@mso.umt.edu or call 406-243-2064.
The University of Montana is the flagship university of the state. The College of Business at UM is nationally renowned and has been named the top business school in the Big Sky Conference by U.S. News and World Report for seven consecutive years.