DEVELOP THE DIFFERENCE
Contribute to novel research, technologies and drug development in one of our graduate programs in the biomedical sciences. Students studying medicinal chemistry, pharmaceutical sciences, drug design and toxicology are helping develop vaccines, therapies, and other technologies that will make a difference in our current climate and post-pandemic world. Learn in the labs of well-funded and prominent researchers, and leave with the skills needed to pursue work in academics, government, or industry.
$20M+
in research grant funding
90%
of graduates are employed in field
50+
publications per year
Medicinal Chemistry

Master's

Doctorate/Specialist

Pharmaceutical Sciences & Drug Design

Master's

Doctorate/Specialist

Toxicology

Master's

Doctorate/Specialist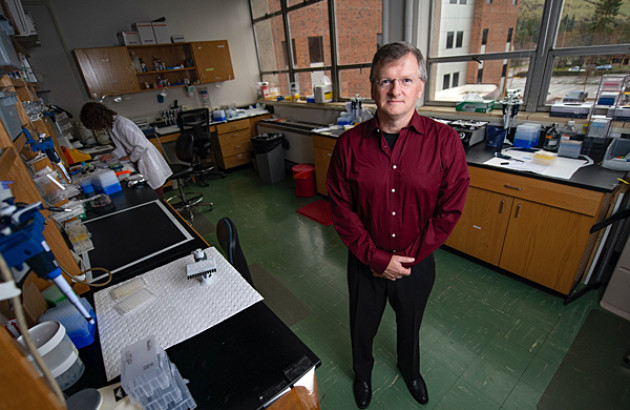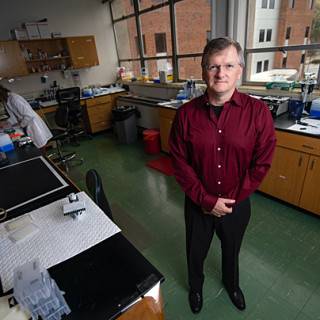 Testing therapies for a healthier future.
The world has questions. We've got answers.
Get involved in research on precision medicine, vaccine development and nanotechnologies designed to respond to the health care issues of today.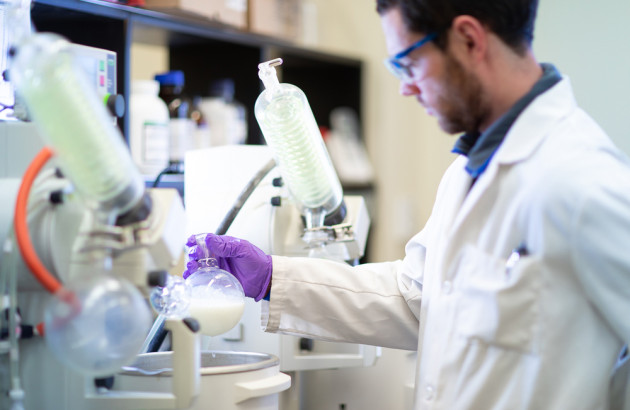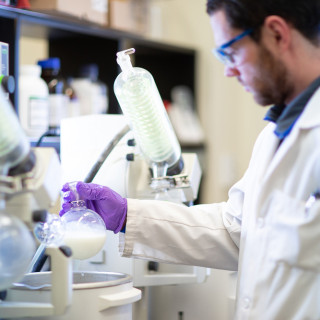 You spin me right round
Our graduates go on to positions in academia, industry, government agencies and spin-off companies like DermaXon - a drug discovery company founded by faculty in our program and located right here in Missoula.
Learn more about DermaXon