THERE'S A PLACE FOR YOU HERE
If you're interested in the environment and understanding how to manage and protect it — we have a place for you here! We offer a range of degrees for students who care about forests, climate change, wildlife and its habitat, environmental sustainability, water conservation, recreation and tourism management, wilderness, community and environmental planning, spatial technologies and more. Our programs offer a unique action-oriented, interdisciplinary experience where students integrate real-world issues into their coursework. Students will utilize the latest technologies in the assessment and analysis of natural resource challenges, and they will simultaneously apply this learning in multiple field settings across the unparalleled natural settings of Montana.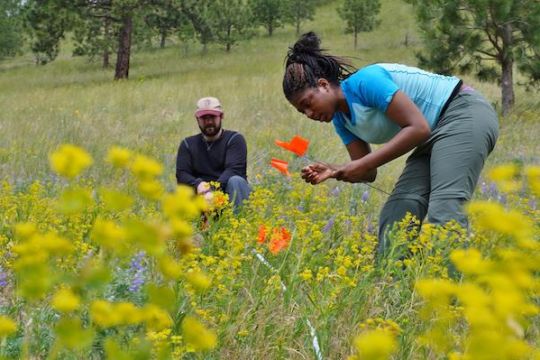 A Unique Learning Experience
LEARN AND WORK WITH EXPERTS

Our faculty are world-renowned teachers, mentors, and scientists. You'll connect with them through your courses and by having a faculty advisor. UM ranks in the top ten academic institutions in North America for research productivity in natural and conservation science.

ENGAGE WITH YOUR COMMUNITY

You'll join group of smart, dedicated students — from around the U.S., here in Montana and abroad. Our college has a student club for every major and interest area. Our Office of Student Services is here to help you with everything from registering to deciding on a major.

SUCCEED

Ninety-seven percent of our graduates are employed or in graduate school; 85 percent of those are employed in their degree field. All our degrees provide you with the professional training, knowledge, and skills you need for a successful career.