Move-in Through the Years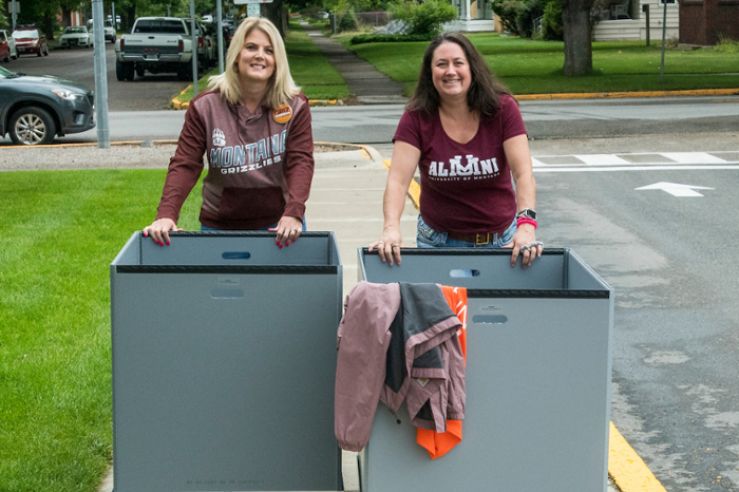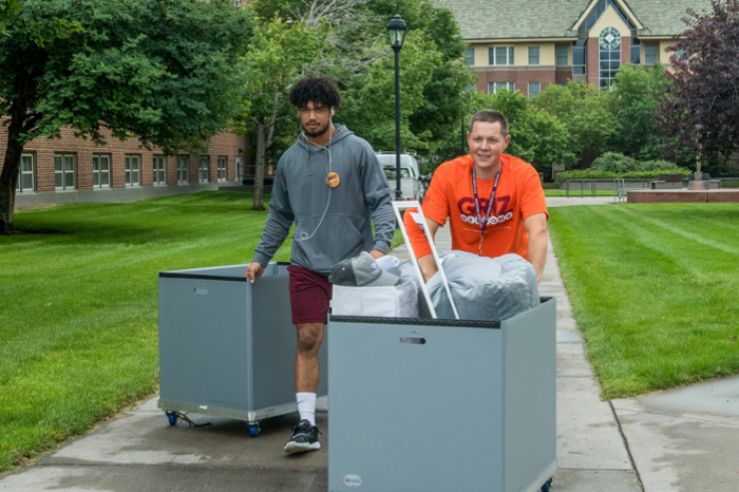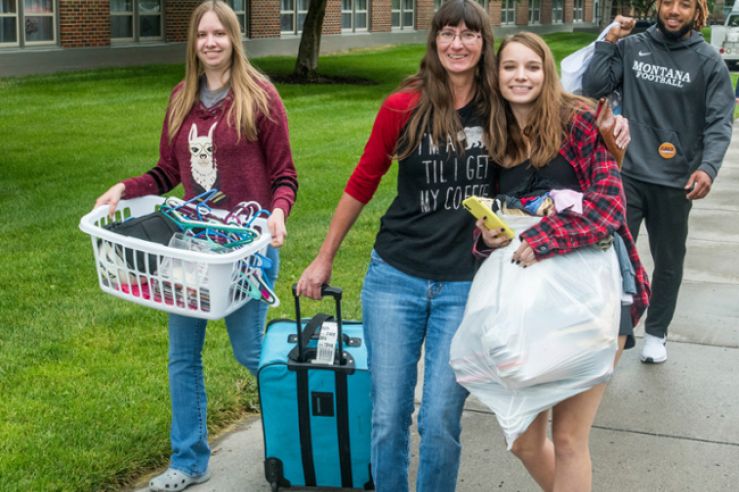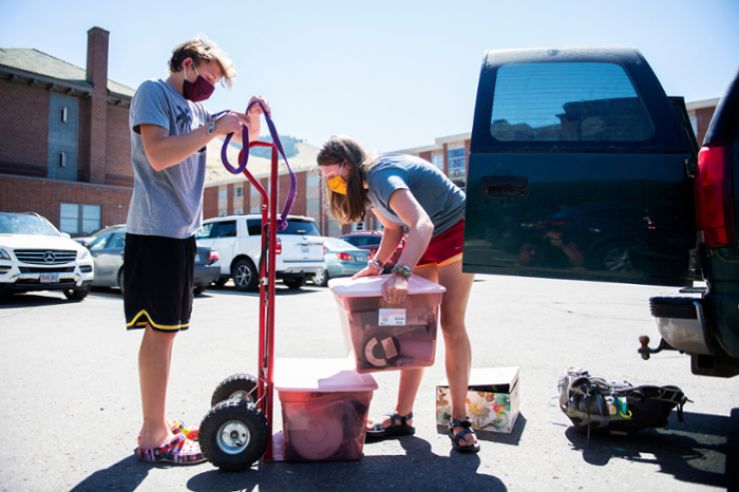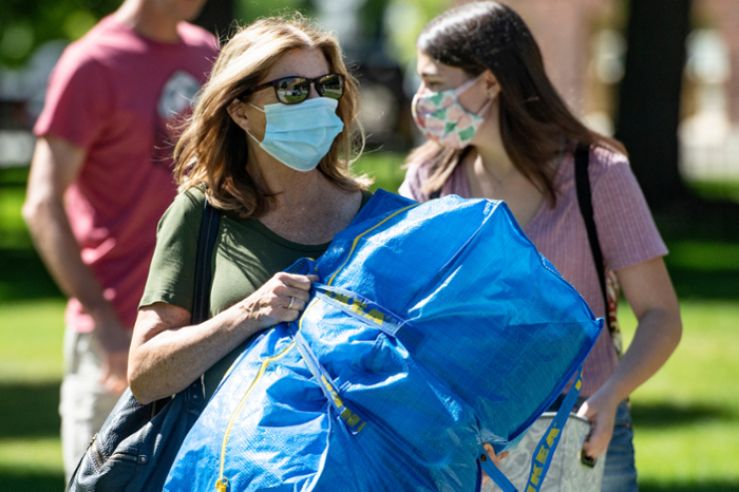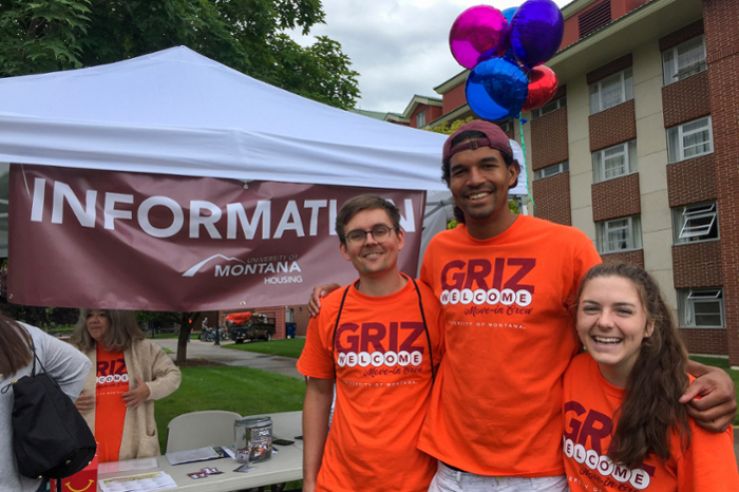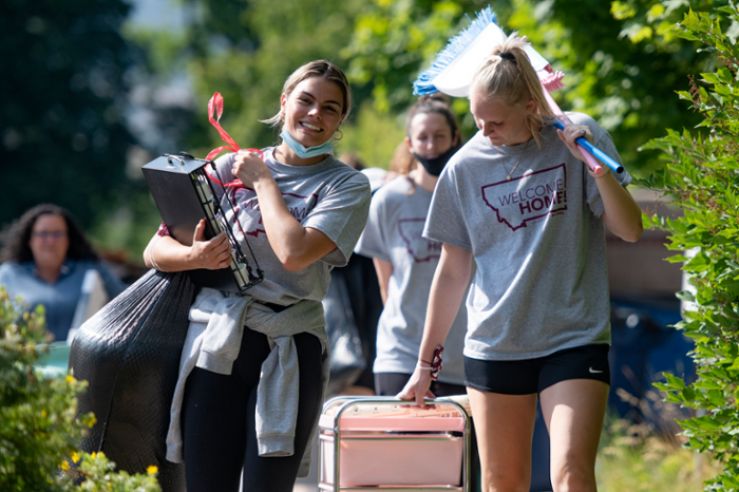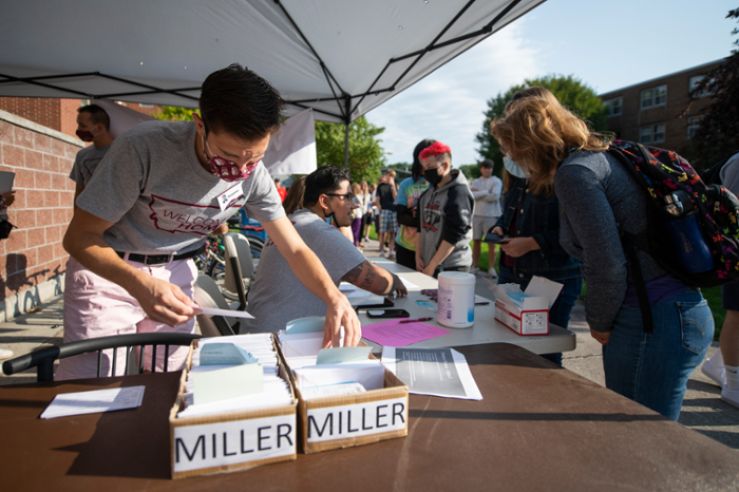 Images of move-in through the years at UM.
Move-In Volunteers Needed
Faculty, staff, administrators, fellow students, student groups, and student athletes are needed for move-in to welcome new and returning Griz students to campus! Help us create an exciting and welcoming environment and assist incoming students with parking, by providing directions and information, and helping them move their belongings into the residence halls. Students will be given the option to ship their items prior to move-in this year so volunteer time should be spent more time welcoming students, providing information, and directing traffic than on moving in belongings.  Volunteers are needed:
Monday, August 22 from 8:00 am to 8:00 pm
All volunteers who commit to at least two hours will receive a free meal in the Food Zoo and a Move-In Crew t-shirt (signing up to volunteer by July 23 guarantees your desired t-shirt size).
Volunteer Expectations
Be prompt to shifts
Wear either a Move-in t-shirt or button provided during your shift (if opting to wear a button, volunteers should wear Griz colors)
Speak positively about the University of Montana, UM Housing, and all student organizations
Proactively welcome and assist students and families during move-in
Answer questions and provide basic information about UM and Missoula to students and families
Contact Melissa Neidigh with any questions.