Journalism Undergraduate Program
If you are interested in telling stories of the world's people, places and issues through the written word, video, photography and audio, this is the place for you. Ours is a hands-on, fully accredited, nationally renowned school where you can design your own curriculum.
We are a top-10 Hearst Award-winning school with a great reputation, locally, regionally and nationally. Our students regularly compete for, and win, big national awards in competitions from the Society of Professional Journalists, the Online News Association, the student Emmy Awards, the Broadcast Education Association and more.
Our students learn by doing. Right out of the gates, you'll be doing journalism here, working on projects in classes and with professional news organizations. You'll end your time here with an impressive professional portfolio of work and experience that will help you stand out.
Our curriculum is rigorous but also flexible. If you have a particular interest, you can go all in. If you want to try a variety of media, there is ample opportunity. We offer courses in writing, reporting, editing, graphic design, photography, filmmaking, TV, radio, podcasting, social media, magazines, sports reporting and more. We are always adding new courses based on what students are interested in and what the job market demands. In every course we teach, there is an emphasis on critical thinking, effective communication, good writing and storytelling.
Our graduates land great jobs. According to a recent alumni survey, more than 94% of our graduates are working right after graduation. We have grads working at the New York Times, the Washington Post, NPR, CBS, NBC and at countless community news organizations, businesses, non-profits and in the entrepreneurial sector. (Journalism skills are in high demand!) (See what some of our recent grads are up to here.)
The J-School is part of a well-connected and robust community. Our faculty has a wealth of experience and we have an open-door policy, so when you need help, our faculty and staff are here for you. One of the things we hear from students and graduates alike is that there is a real sense of community and connection at the J-School. And, the scholarships we are able to give our students reflects that. Each year, thanks to donations from the community that surrounds this program, we give $315,000 in scholarships to current students. See more about financial aid and support here.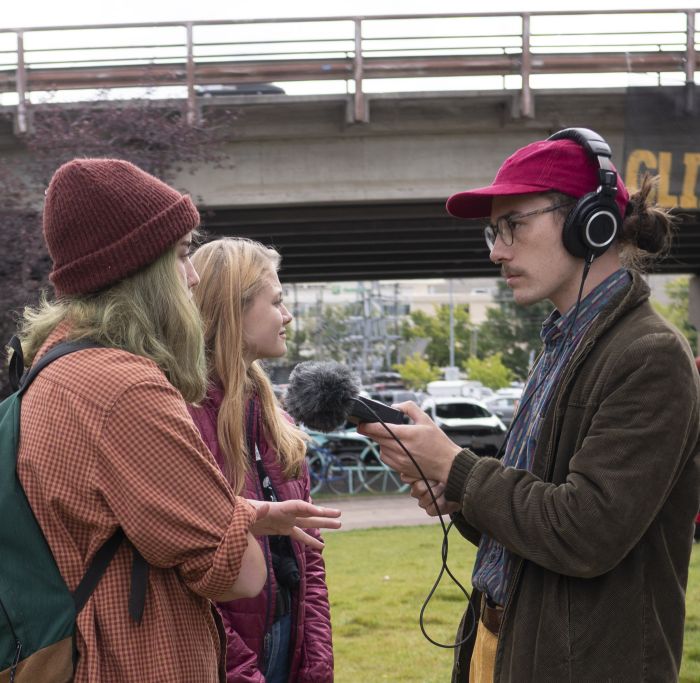 Audio and Podcasting
Audio students anchor the news on the college radio station KBGA, intern for Montana Public Radio and they create original podcasts with some of the nation's best audio journalists, just to highlight a few projects.
Click to learn more.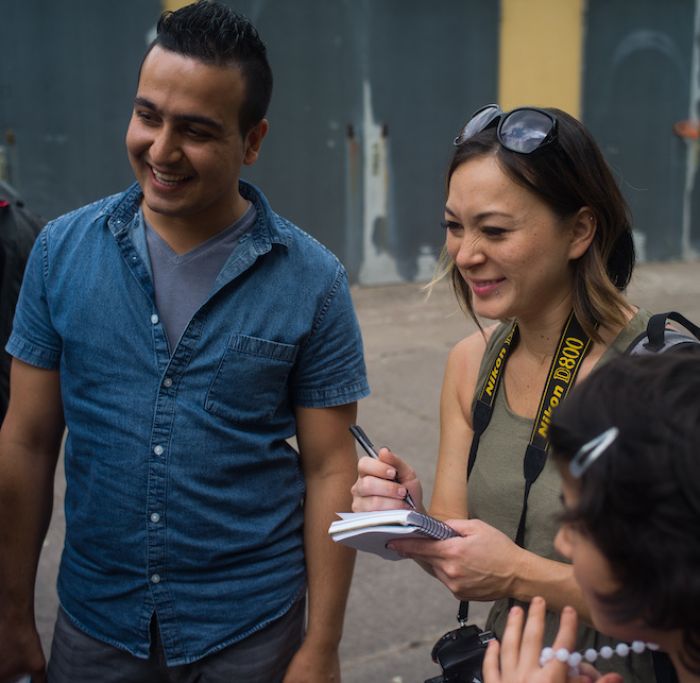 Writing, Reporting and Editing
Our graduates land jobs covering everything from congress to city councils. They inform the public, hold the powerful to account, shed light in dark corners and tell the stories of the people impacted by the news. They end up writing for the likes of the New York Times and small-town weekly publications alike.
Click to learn more.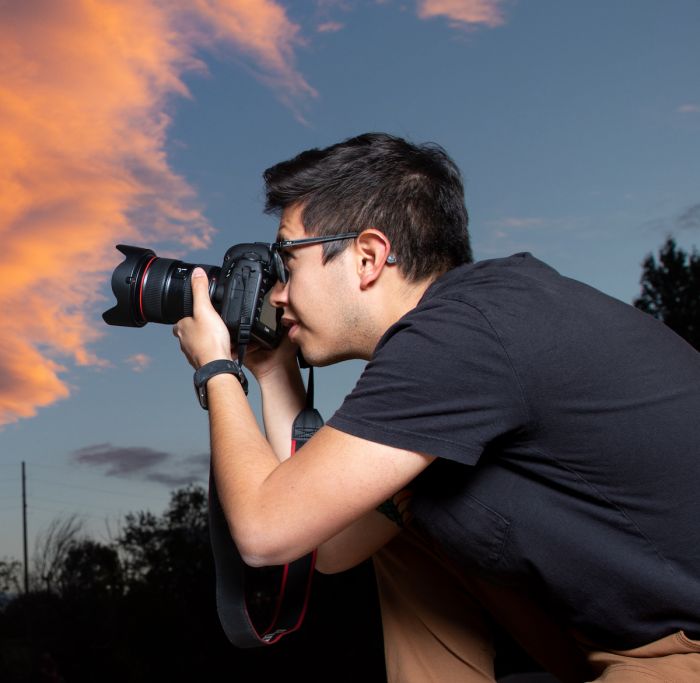 Photo and Visual Journalism
The photojournalism and visual journalism track at the University of Montana School of Journalism is quickly becoming one of the best in the nation. Students in the program regularly compete for national awards while they're in school and big jobs when they graduate.
Click to learn more.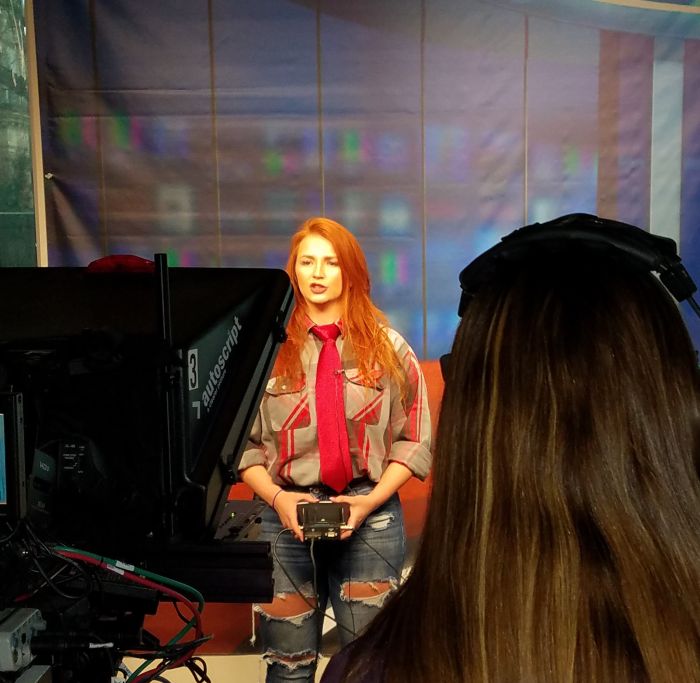 TV and Film
Whether your goal is to be in front of the camera or behind, the TV and film track at the University of Montana School of Journalism will set you up for a bright career in the industry. And, you'll have plenty of options when you graduate.
Click to learn more.