2020 AUCD Emerging Leader: Jackie Mohler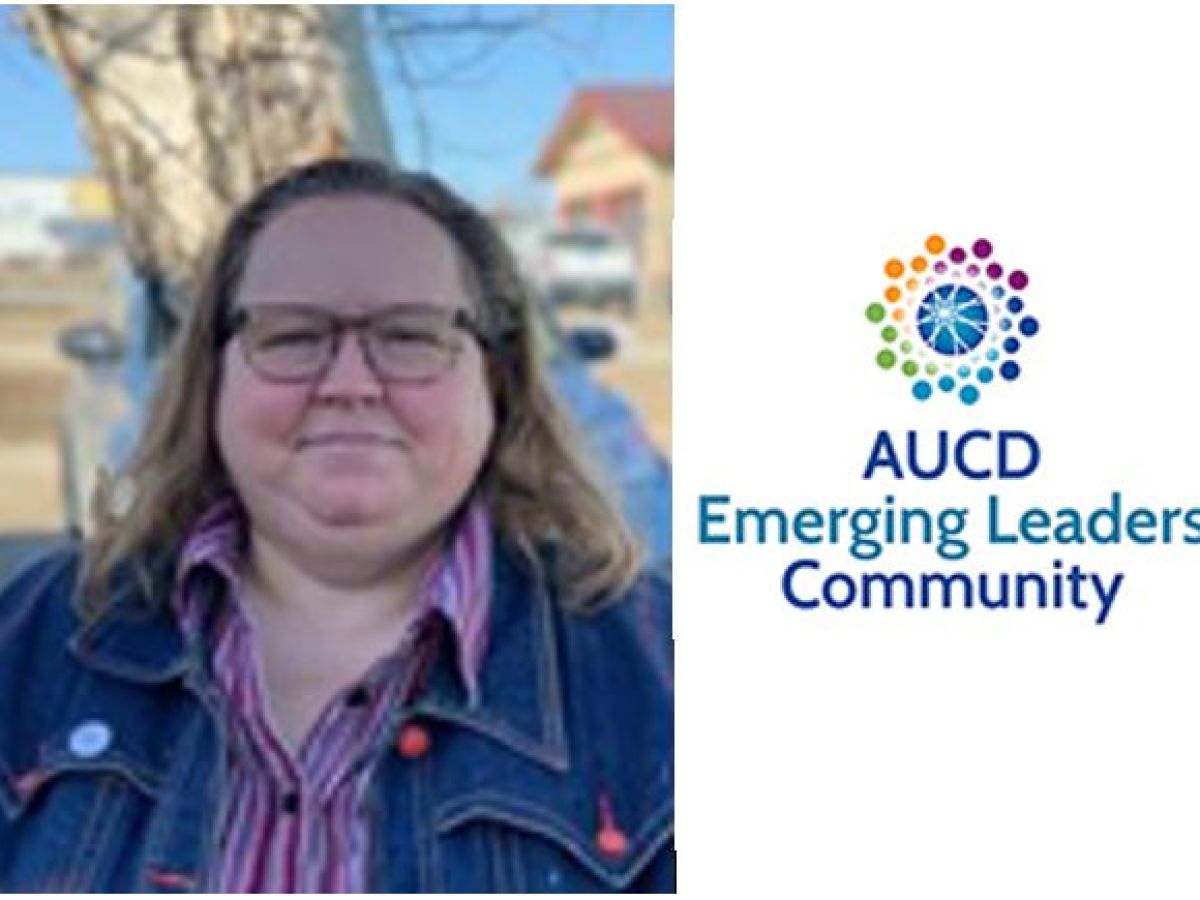 April 2, 2020
Jackie Mohler, Executive Director of Family Outreach, Inc. in Helena, MT is recognized by the Association of University Centers on Disabilities (AUCD) as a 2020 Emerging Leader. Along with other 2020 leaders, she is acknowledged for her efforts to "enhance access and open doors with and for people with disabilities."
"Jackie is devoted to kids and families! She regularly advocates for improved state and federal policies related to services and supports for people with disabilities," says Martin Blair, Executive Director of the Rural Institute for Inclusive Communities at the University of Montana. "Jackie is a well-informed advocate in Montana and for regional rural disability issues," adds Blair.
Mohler's experience with disability is personal. "As a person living with Multiple Sclerosis for ten years, I enjoy every day that I'm able to strengthen community inclusion and see those with disabilities thriving," she recently stated.
The 2020 Emerging Leader map demonstrates how regional leaders are driving change. The map is intended to facilitate national dialogue and collaboration among disability advocates across the country.
Learn more about Jackie Mohler
Jackie's specialty is Special Education and Behavior Analysis.  She has extensive experience working with individuals with developmental disabilities ages birth through the life span. Jackie has a Master's degree in Special Education with Advanced Studies in Applied Behavior Analysis from Montana State University-Billings and has led the way in establishing licensure for behavior analysis in the State of Montana.
Questions and Answers with Jackie Mohler
What does access mean to you?
Throughout centuries, people of all genders, ethnicities, orientations and social classes have fought for access - access to vote, access to sit wherever they want on the bus, access to affordable healthcare, access to marry whomever they'd like, etc. So how is it that there are still people who don't have even basic access? To me, access means all-inclusive to the places and activities desired, regardless of gender, ethnicity, orientation, social class or ability.
How are you working to improve access for and with individuals with disabilities?
I've spent my entire professional career dedicated to improving access for individuals with disabilities. I've been especially focused on working with government officials, lobbyists, other disability service providers and advocates. Currently, my focus has been on the desegregation of medical benefits, habilitative services to be covered under public and private insurance and the passing of a Katie Beckett Waiver that would help children who exceed financial eligibility for essential services receive government health care support through Medicaid.
What are your goals for the future?
I want to protect the ground that has been gained by all the advocates who have come before me while continuing to work toward a future of inclusion. I want to maintain and increase efforts to promote inclusivity in my community through strong community collaborative systems and constantly develop new ideas and plans to increase awareness, access and inclusion. I want to keep improving the laws in Montana so those with disabilities are represented.
How can what you learned as an AUCD emerging leader help you achieve those goals?
My leadership skills have grown immensely with the help of AUCD. During the 2018 Atlanta Leadership Academy, I gained many foundational skills that have helped me see a clearer picture of how to support individuals with disabilities. I've learned how to advocate more effectively for their needs. I've learned the importance of listening to others and promoting that with others. Today, I consider inclusivity in every decision I make.