A Top-10 School Where You Learn by Doing
95%
of recent grads landed jobs or started their own businesses after graduation.
$315K
That's how much money we gave out to current students in scholarships and awards this year, thanks to the vibrant community that supports our program.
14:1
Our 14:1 faculty to student ratio means you get more than lectures at the J-School. You get hands-on learning and true mentorship.
10+
At the UM J-School, we say you "learn by doing" and we meant it. Between class projects and extra curricular jobs (like at the Montana Kaimin or KBGA College Radio), there are more than 10 different professional-level projects for you to work on.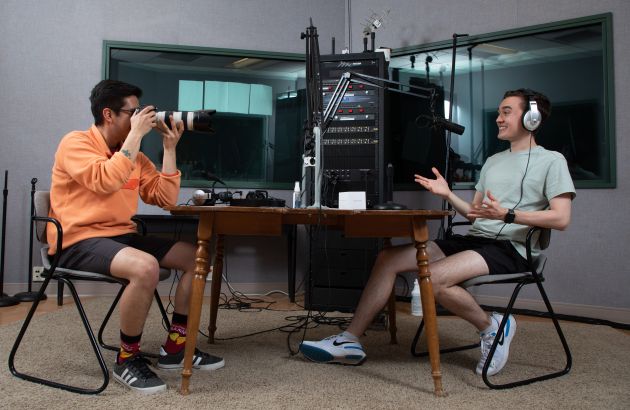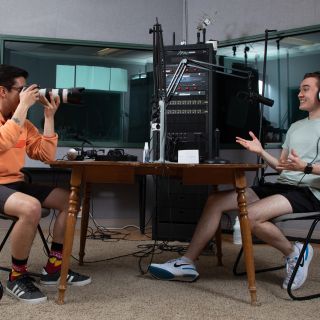 Make Media That Matters
UM J-School Students Clean Up in National Competitions
We think the best judge of a journalism program is the quality of the work current students are producing. Our students work on magazines, documentary film, photojournalism projects, newspapers, interactive online publications, TV programs, radio programs and podcasts, most of which are published in conjunction with our many professional partners. Those projects also regularly win big awards, regionally and nationally. 
You will end your time here with the kind of experience that will help you stand out, and the professional portfolio to prove it.
Explore Outstanding Student Work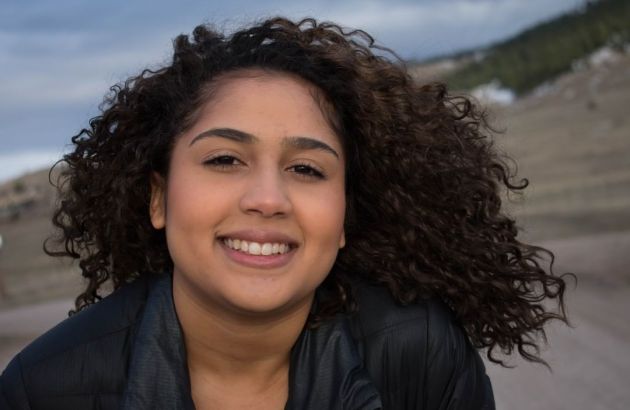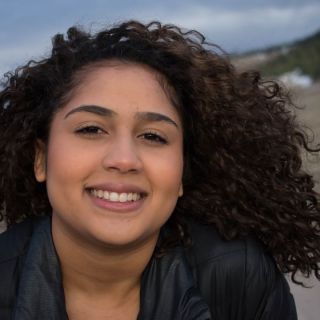 Make a Career
94% of UM J-School Grads Land Jobs After Graduation
University of Montana School of Journalism graduates are highly sought after in the journalism field and out. Our graduates work at places like NPR, The New York Times, CBS and the Associated Press. They also have senior jobs at companies like Nike and Apple, work in healthcare, education, public relations and communications. They write books, produce podcasts, make films, work at marketing firms and nonprofits and serve their communities in their roles in state, local and national government.  
Get a Peek At Possible Career Paths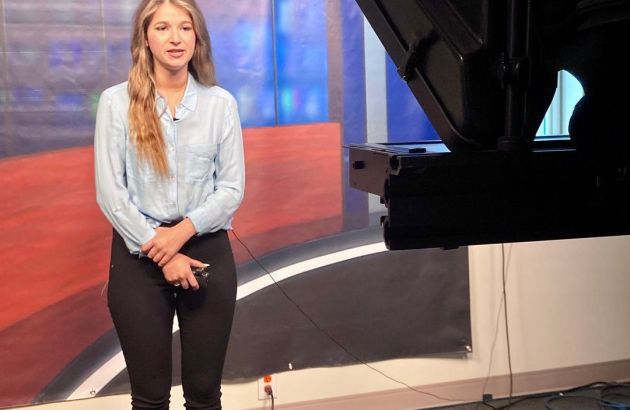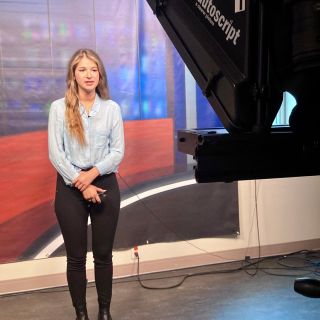 Make Your Own Path
At the University of Montana School of Journalism, you can pick one specific emphasis, like writing, reporting and editing, TV and film, sports journalism, social media, photography, graphic design or audio storytelling and podcasting.
Or, you can do it all. Together with your adviser and your professors, you can craft the kind of college career that fits for you and your plans. 
Get a Sneak Peek at a Day in the Life of a J-Schooler