Egyptian University Officials Leave Montana with a Plan to Provide Services to Students with Disabilities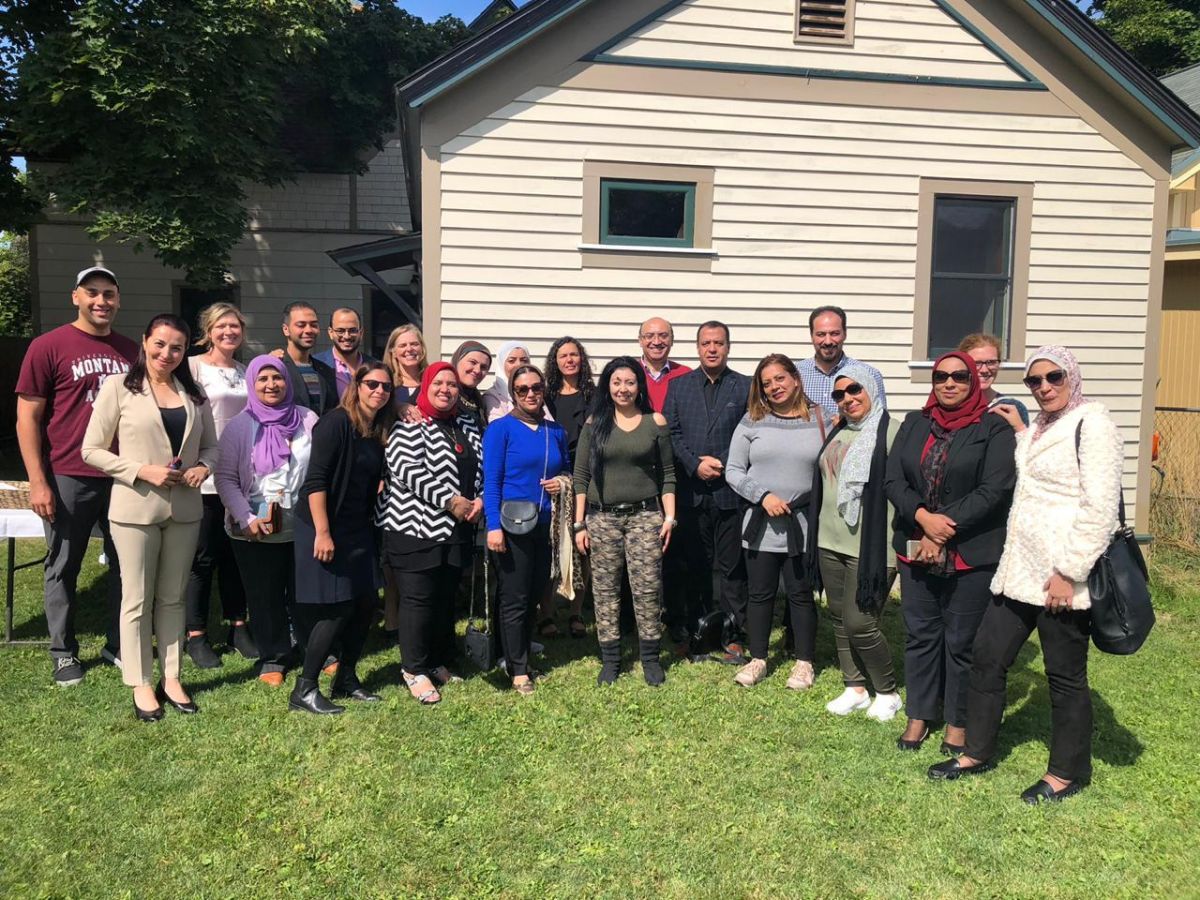 October 15, 2019
This September, the Rural Institute for Inclusive Communities and University of Montana Disability Services for Students (DSS) hosted a study tour for 17 representatives from five Egyptian universities and the Ministry of Education. The purpose of the study tour was to strengthen the capacity of Egyptian university staff to administer newly established Disability Support Centers and ensure equal access to higher education for university students with disabilities.
The tour was funded by AMIDEAST, an American non-profit organization focused on international education and development activities in the Middle East, and USAID who aims to improve equality for people with disabilities in Egypt. Helm, a social enterprise in Cairo, Egypt which promotes inclusion of people with disabilities, was also an organizing partner.
The intensive tour provided opportunities for participants to meet with a variety of University of Montana staff members who demonstrated assistive technology, shared information on how accessible facilities are designed, and discussed how student support is provided campus-wide. Disability Services for Students staff members shared information on student admission standards and how DSS provides assessment and support services. Further, opportunities for further collaboration were shared by UM college deans and representatives of UM Online and study abroad programs.
Participants spent one day off campus as well, splitting into two groups and visiting different parts of the state. Egyptian university officials traveled to Helena and met with representatives from the Office of the Commissioner of Higher Education. The other participants traveled to Flathead Valley Community College to learn how services are provided in a community college setting to students with disabilities.
In the final days of the study tour, participants created disability services action plans to take back to their home universities. Using the knowledge they gained during the tour, representatives from the 5 universities worked together to create, discuss, and present their action plans.
Participants left Missoula feeling confident in their knowledge and abilities to provide services to students with disabilities. "I appreciated your technical and administrative staff taking time to provide us with the timely information and experience. Their efforts and expertise contributed substantially to the quality and the effectiveness of the program," shared Dr. Gihan Gewaifel, Disability Center Supervisor at Alexandria University.  
We are excited to follow our colleagues' success in Egypt!