You know what they say about all work and no play? At the Gaming Den, we are completely devoted to the pursuit of fun!
We may not be able to help you pass that quantum physics exam, but we sure can show you a good time. There's something for everyone at the Gaming Den, so grab your friends and come hang at the most fun place on campus!
Do you have some time to kill between classes? The Gaming Den offers comfortable seating, TVs, video gaming, table tennis, billiards and much more!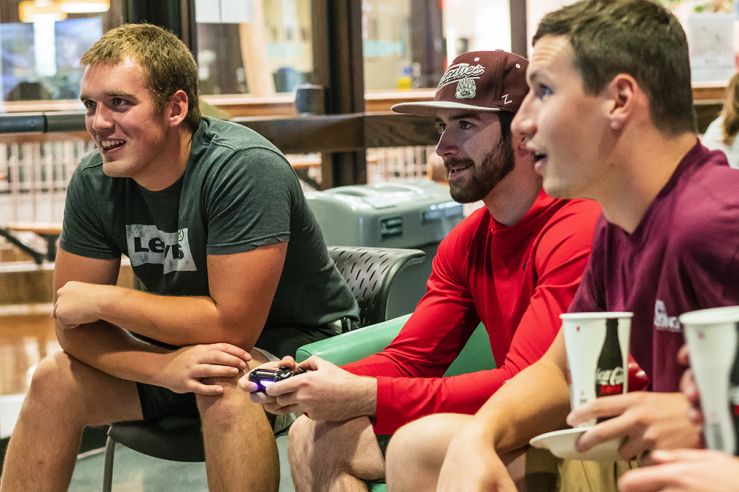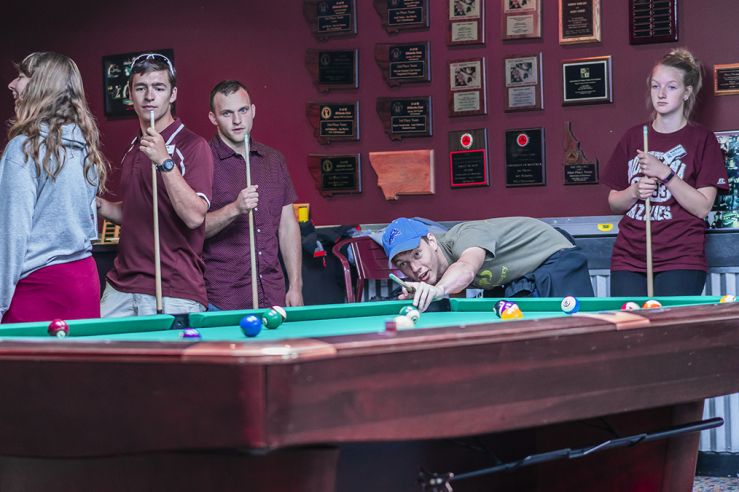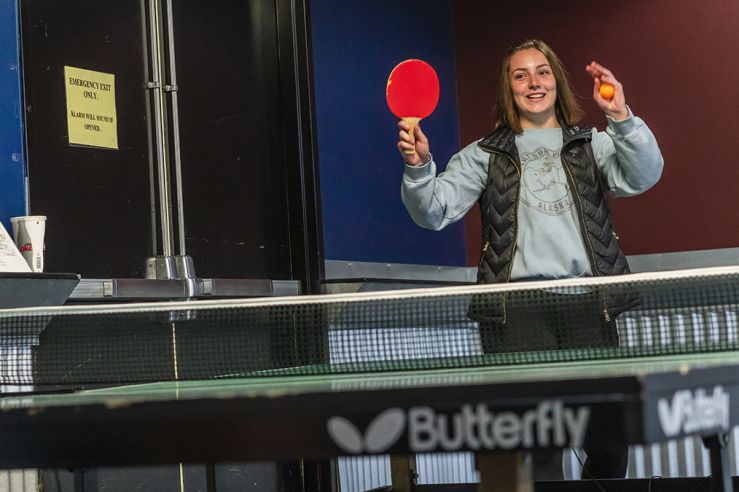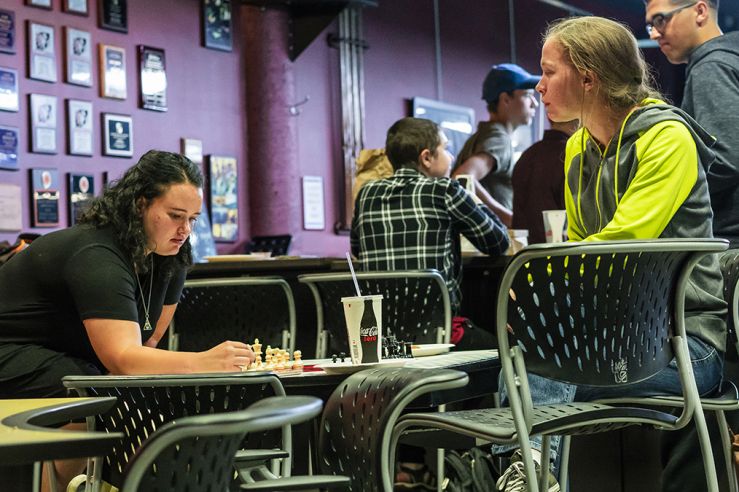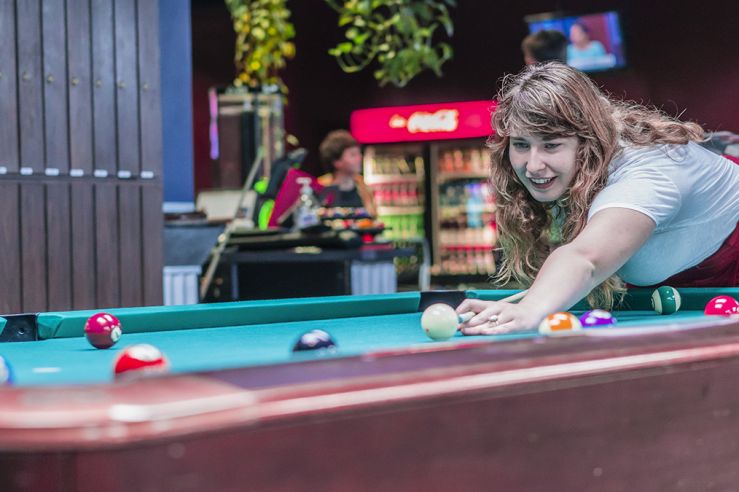 Pricing
Play by the Hour (PCs, Consoles, Billiards, Table Tennis, etc.)
Student Pricing: $4 per hour
Community Pricing: $5 per hour
Student Rentals
Tables/Space (includes board games): Free!
Billiards/Table Tennis:

$4 per table per hour for groups of 2-24
$3 per table per hour for groups of 25-49

PC Rentals:

$4 per PC per hour for groups of 2-24
$3 per PC per hour for groups of 25-49

Outdoor Recreational Equipment & Games:

$10 per Lawn Game
$5 per Tennis Racket
$5 per Pair of Ice Skates

Locker Rental:

$10 per semester
$15 per year
Private Party Rentals
$50 per hour for parties of 25
$75 per hour with bonus hour 26-49
$100 per hour with bonus hour 50+
Lawn Games
Student Pricing: $10 a day per game
Event Pricing (10AM to 9PM):

Student Groups: $5 half day, $10 full day per game + $10 hour setup/takedown fee
UM Departments: $15 a day per game + $10 hour setup/takedown fee
Private Events: $25 a day per game + $10 hour setup/takedown fee