Burning Ambitions
Live and study in one of world's premier locations for fire science. Montana's only academic program in wildland fire, the Fire Sciences and Management minor combines academic and practical skills to prepare you for careers in fire-related natural resource management and  graduate school. You'll explore fire's role on the land, manage fire in forests, restore ecosystems, help people learn to live with fire and gain employable skills — all while preparing for exciting and challenging careers in a field of growing importance to society.
20
faculty are engaged in fire research, spanning ecology, policy, wildlife, forestry and human systems
730
students have taken classes in fire ecology and management in the past five years
10K
acres of forests and grasslands restored through fire by students in the Prescribed Fire Practicum course
Wildland Fire Sciences and Management

Minor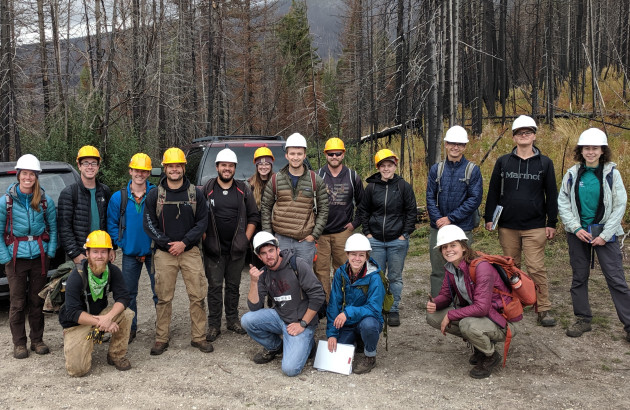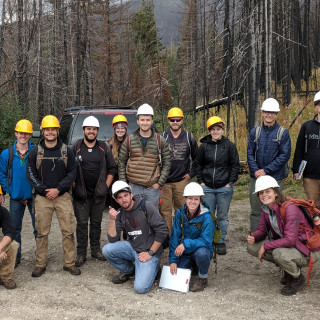 A Growing Field
Learn about and respond to the complex challenges of living with wildfire in a warming climate – in a global hotbed of fire research and management. Fifty-one undergraduate students are studying in UM's fire program; 71 minors were recently awarded. Thirty undergraduates are working in or have recently completed internships in fire. Graduate students have completed more than 50 fire science theses or dissertations from 2014 to 2020, many published in scientific journals.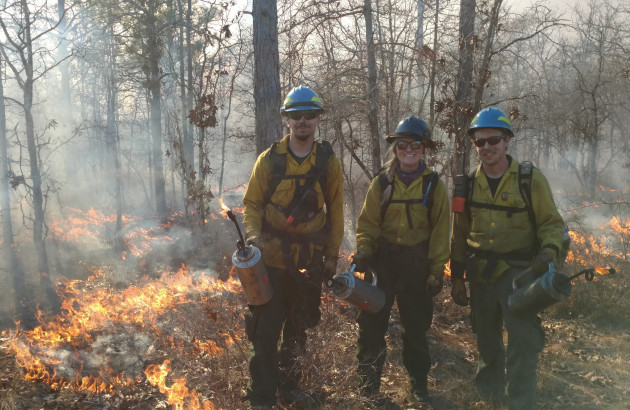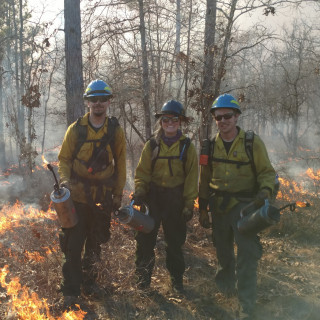 Prescribed Fire Practicum
Each January, students and UM faculty spend two weeks in the southeastern United States using prescribed fire to restore longleaf pine forests. Students get technical training, learn practical skills and study the foundations of using fire as an ecological tool, mostly on land managed by The Nature Conservancy and the State of Georgia.
Learn More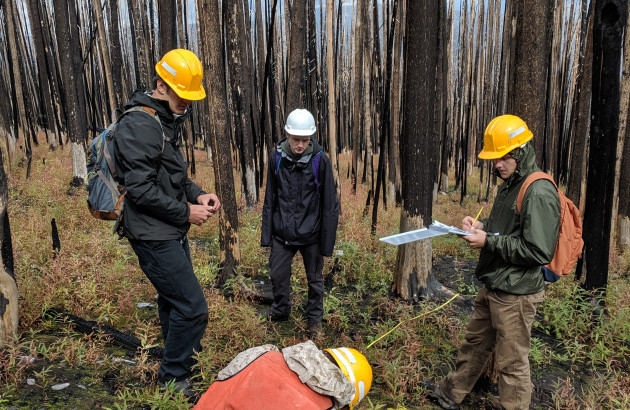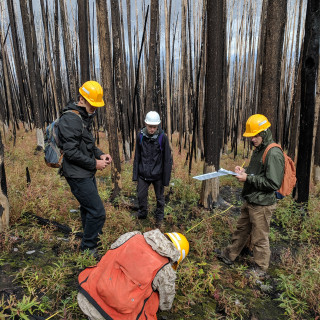 Meet Your Goals
The fire minor pairs easily with all majors in the W.A. Franke College of Forestry and Conservation. Students from across campus have combined it with degrees in biology, economics, business management and exercise science.
Fire ecologist
Fire management officer
Fuels planner
Fire operations specialist
Smokejumper
Hotshot
Wildfire preparedness coordinator
City firefighter
Silviculturalist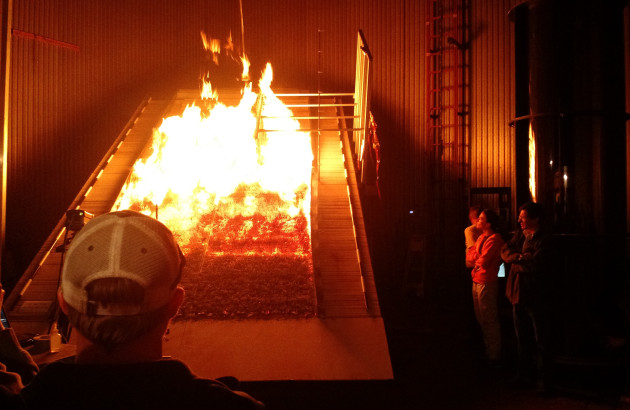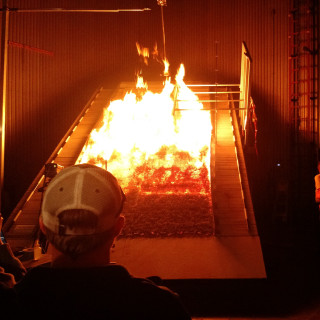 Fire Club
The UM Student Association of Fire Ecology and Management (UM-SAFEM) connects students, faculty and community members with a network of fire peers, active fire managers and fire ecologists. We provide an open forum on fire ecology and management that facilitates networking within the fire management community, providing career training and experience for students and aiding ongoing fire research. We also serve the community by treating fuels using prescribed fire and mechanical methods.
Learn More