Environmental Science & Sustainability
Science and Solutions for a Changing Planet
The B.S. in Environmental Science and Sustainability (ESS) connects science and practice, so you graduate with the knowledge and skills to solve complex environmental problems and advance sustainability. As an ESS student, you can specialize in ecosystem science and restoration, environmental policy and planning, climate science and environmental change, sustainable livelihoods and communities, water resources, or use the highly flexible resource conservation option to design your own emphasis. ESS provides an innovative, interdisciplinary education focused on environmental science and a range of problem-solving skills designed to prepare students for careers in this growing field. ESS students work with leading scientists and utilize the amazing outdoor classroom of Western Montana whenever possible.
Video: ESS Student Katherine Wendeln Talks about Her Experience At UM
Degree Requirements
To earn a degree in Environmental Science and Sustainability in the W.A. Franke College of Forestry and Conservation, students must complete UM's general degree requirements and also choose and complete the required courses for one of the six concentrations within the major.
The University of Montana requires a total of 120 credits to earn a degree. Thirty-nine credits must be upper-division (300-level or higher). The college also requires that students complete at least 400 hours of approved work experience prior to graduating.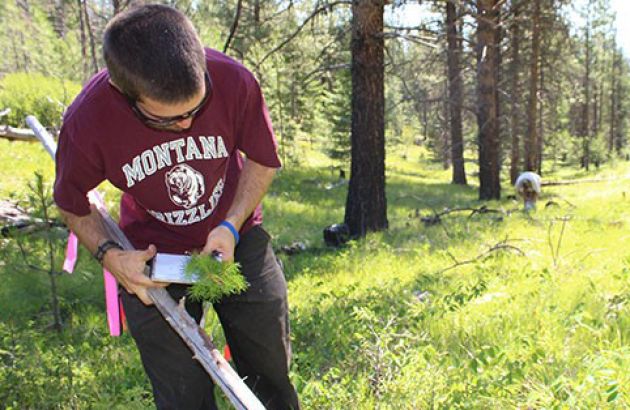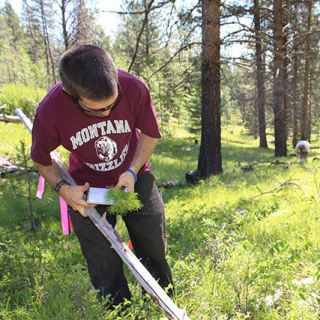 WE CONNECT SCIENCE AND SOLUTIONS THROUGH AN INTERDISCIPLINARY, HANDS-ON CURRICULUM.
Advising
Schedule an appointment with your academic advisor through Navigate.  Watch the helpful video where you can see how the system works.  Then, click on the Navigate for Students button at the bottom of the page.  If the office hours listed won't work for you, please email your advisor directly to see what other days/time might work.
Shonna Trowbridge  shonna.trowbridge@umontana.edu
We can help you change a major, add or delete a minor, contact your faculty advisor, find scholarship information, and use Cyberbear to plan your class schedule and register. 
Experiential Learning
Experiential learning is a cornerstone of the Environmental Science and Sustainability Program. Students connect their classroom learning to real-world solutions through field labs and courses, internships, study abroad programs, capstone projects, and undergraduate research.
Field Courses and Internships
Field trips and field courses take advantage of the incredible outdoor classroom of Western Montana, traversing both wilderness and working landscapes to learn about ecology, restoration, community conservation, and sustainability solutions. In the fields, students actively participate in environmental science while learning about the practices needed to sustainably manage these systems.
ESS students also connect their coursework to real world projects through internships, undergraduate research, capstone projects, and study abroad. These experiences help students build field and research skills, solve environmental problems, improve their ability to work in teams, and prepare for employment or graduate school.
Many of our students participate in immersive field programs through UM's Flathead Lake Biological Field Station or partner organizations such as Swan Valley Connections, Wild Rockies Field Institute and Round River Conservation Studies.
Study Abroad
Environmental Science and Sustainability students can apply for the Franke Sustainability Fellowships, which provide support for students to do extended fieldwork abroad. There are also a number of grants for students pursuing independent research projects.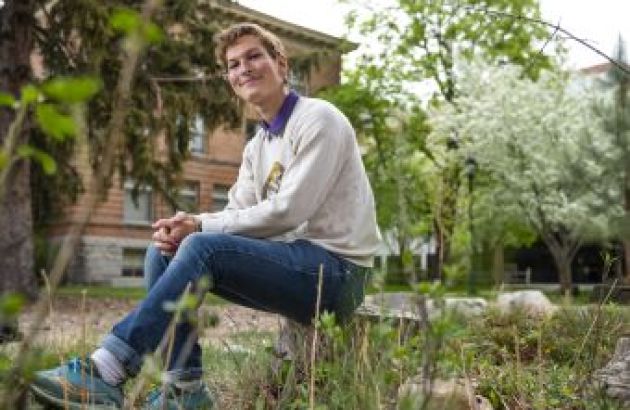 UM STUDENT EARNS PRESTIGIOUS UDALL SCHOLARSHIP
University of Montana student Elani Borhegyi is the latest in a long line of Grizzlies to win a Udall Scholarship, considered one of the top recognitions awarded to students in fields related to Native American nations or the environment.
Full Story
Careers
A degree in Environmental Science and Sustainability (ESS) prepares students for a wide range of jobs in environment and sustainability, a growing field with a diversity of exciting career pathways. ESS graduates have the knowledge and skills to tackle the complex environmental challenges and to advance sustainability solutions through work for non-governmental organizations, private companies, and government agencies. Depending on their concentration within the major, ESS graduates are ready to work as ecologists, environmental educators, hydrologists, soil scientists, environmental consultants, community organizers, water planners, policy analysts, natural resource planners, sustainability coordinators, range technicians, naturalists, and environmental analysts. ESS graduates also pursue graduate degrees and attend law school. ESS students can take coursework to qualify for federal civil service jobs, making them competitive for positions with federal agencies including the Forest Service, National Park Service, Bureau of Land Management, Environmental Protection Agency, and Natural Resources Conservation Service.
Potential jobs include:
Field ecologist
Public land manager
Watershed coordinator
Restoration consultant
Environmental planner
Sustainability coordinator
Climate solutions analyst
Ninety-seven percent of Franke College of Forestry and Conservation graduates are employed or attending graduate school and 85 percent of those are employed in their degree field.
Salary range
Jobs in ESS fields pay $60,000-85,000/year on average. Keep in mind that there are a wide range of jobs in this field and salaries vary depending on the specific career pathway. Starting salaries may be lower. Earning potential increases based on experience, performance, and/or graduate studies.