University of Montana Press
Exciting Press News!
We are delighted to announce the printing of the first broadside on the Hacker Test Press given by Peter Koch to found the University of Montana Book Arts Program. The broadside is a limited edition of the poem "Russet," by Kevin Young, who visited the University of Montana and generously granted us permission to reprint the poem from his collection, Stones.
Folks interested in the prints should write checks to the University of Montana Press in support of the Book Arts Program. The first 25 to write checks over $100 will get a numbered print. We will rank the orders by the amount given, the highest amounts getting the lowest-numbered prints until we reach 25 (in the event of ties, we will rank the first received the highest).
People who send in checks beyond the first 25 will get an unsigned print of a second printing, as will people who write a check for a minimum of $50. Checks should include a postal address or a preference to pick the print up in person at the University of Montana, where they will be able to visit the new press room.
Checks should be made out to The University of Montana Press and sent to the press at the following address:
Ashby Kinch
University of Montana Graduate School
DHC 007
Missoula, MT 59812
For any questions, please email Dr. Kinch at 
Ashby.Kinch@mso.umt.edu.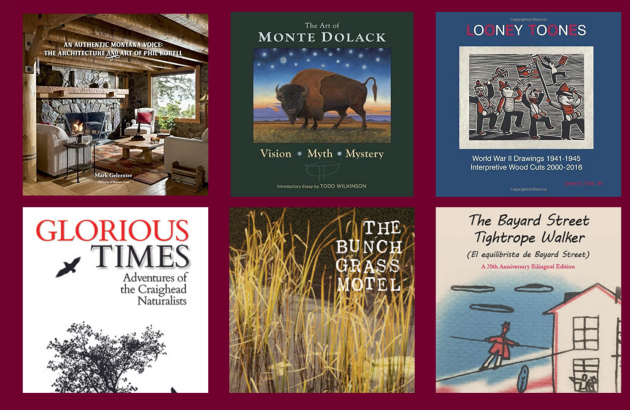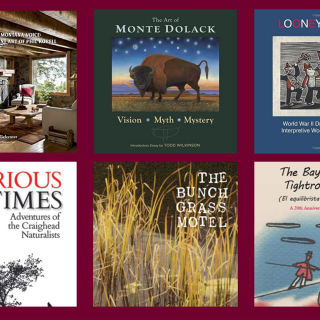 Welcome to the Press!
We're excited to work with writers from a range of fields to produce top-tier publications from the beautiful designs of Phil Korell to the translated poetry of Eduardo Chirinos, to name a few of our featured productions. We explore and excite the human mind and heart through academic analysis, creative writing, and interdisciplinary projects that bridge the gap between cultures and communities. Thank you for supporting the UM Press. We look forward to sharing these texts with you!
Who We Are & What We Do
We hope to inspire readers to engage with the intellectual and creative material we produce. The Latin etymological roots of the word publishing itself are publicare, to make public, and publicus, pertaining to the people. We bring new texts to readers to help expand knowledge, perspective, and thought. Publishing is never an act of solitude, but of connection, bringing people together to share stories and ideas.
If you would like to contribute to our mission, please reach out to Ashby Kinch, our Publishing Director, at UMPress@umontana.edu to discuss donations. 
Keep an eye out for our upcoming projects, including an art book on photography and the nascent Book Arts Program here at UM. Check out the UM Book Arts Program tab for more information on the recent developments with the printing press's arrival. 
Happy reading!